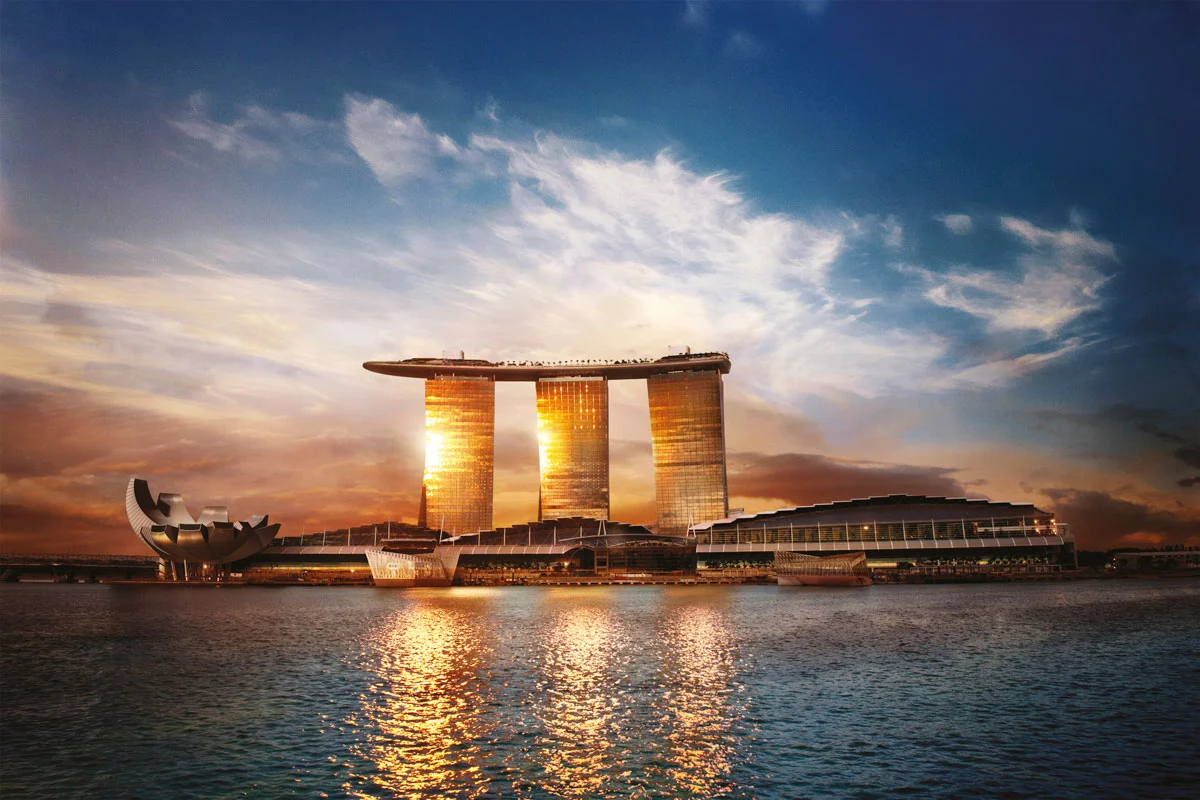 Following the reportedly successful first edition of Frieze Seoul last September, the art world's attention has now shifted down south to Southeast Asia, becoming fully focused on yet another Asian Tiger, Singapore, and its own inaugural international art fair, ART SG.
ART SG has faced its share of uncertainty and turbulence since the announcement of its launch in 2018—and the several delays that followed. But the fair is finally happening and opening its doors this week at the Marina Bay Sands Expo and Convention Centre. Running from Wednesday through Sunday, over 160 galleries from across Asia and beyond are participating in the event.
But why is everyone talking about ART SG? How is it different from the slew of international fairs launching in the region, if at all? Below, all of your pressing questions about Asia's latest mega-fair, answered.
What is ART SG?
ART SG is organized by Art Assembly, an international fair conglomerate behind Taipei Dangdai, India Art Fair, Sydney Contemporary, PHOTOFAIRS Shanghai, as well as the forthcoming Tokyo Gendai, set to launch in July. Art Assembly, which focuses on the Asia Pacific region, is led by art fair veterans Sandy Angus, Tim Etchells, and Magnus Renfrew.
Their typical fair tends to offer art and programming that connects with the specific regional and local market, while also branding itself as an international platform featuring blue-chip galleries such as White Cube, Gagosian, and David Zwirner. This approach has allowed their portfolio of art fairs to stay afloat and relevant even during the "fairtigue" of the late 2010s, as well as the pandemic.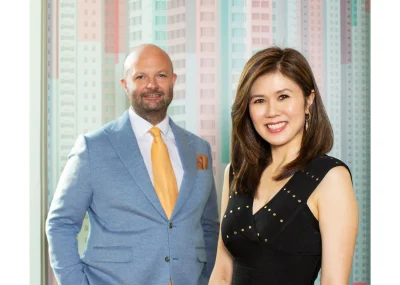 So, what's the deal with all the postponements?
In July 2018, the fair was announced as a joint venture between Art Basel's parent company, MCH Group, Sandy Angus of Angus Montgomery Arts, and event organizer Tim Etchells. Over 80 galleries were slated for its launch at the Sands Expo on November 1, 2019.
However, following the resignation of its longtime CEO, René Kamm, and due to the company's financial troubles, MCH pulled out of several regional fairs it had stakes in, including ART SG at the end of 2018. Subsequently, the fair was pushed to launch later in the month of November 2019.
A few months after the last-minute cancellation of Art Stage Singapore in January 2019, the city's previous large-scale art fair with international ambitions, ART SG announced its postponement to October 2020. Organizers extended the application period, reportedly based on requests from galleries for more time to prepare, but it was clear the financial woes and collapse of Art Stage Singapore had shaken confidence in the country's nascent art market.
Then came the pandemic, which understandably pushed the fair to November 2021. Come February 2021, it was postponed for the fourth time to January 2022. Officially, it was to align with the annual Singapore Art Week, but Covid-related travel and social gathering restrictions were also likely a concern.
Finally, in November 2021, when there was no sign of an exhibitor list and global supply chain issues were at its height, the fair announced it was being postponed to January 2023.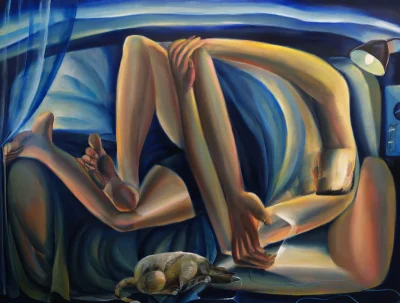 Why Singapore?
Funnily enough, if not for ART SG's multitude of postponements, the fair would not be happening at a time of unprecedented interest in Singapore's fledgling art market. This is due to the city-state recently becoming the go-to base in Asia for global companies as well as wealthy individuals, families, and businesses from across the region. Many of them have departed Hong Kong, which long had preeminence as Asia's art market capital, thanks to Singapore's evenhanded Covid restrictions and its longstanding reputation as an international finance hub.
"As the world opens up post-Covid, Singapore has emerged as one of the most progressive economies, and we have observed that wealthy collectors from across Asia are increasingly settling in the city and using it as their base," Jonathan Crockett, chairman of Phillips Asia, told ARTnews in 2022.
This past year alone, Sotheby's held its first sale in Singapore in over a decade, with other major auction houses holding previews and engaging with clients in the city. And MCH Group even bought back a minority stake in ART SG, in addition to Art Basel partnering with local boutique fair S.E.A. Focus, which opened January 6 and runs until January 15.
When ART SG announced its long-awaited exhibitor list in June, the number of galleries participating doubled from the original slate of 80 exhibitors in 2018. And timed with the fair's launch, Hong Kong's WOAW Gallery and Tokyo's Whitestone Gallery opened their own outposts in Singapore, while Lehmann Maupin appointed a Singapore based director to oversee their business in Southeast Asia.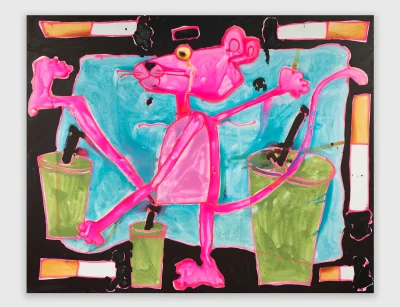 How much does a ticket cost?
A weekday pass costs S$35 ($26) and a weekend pass costs S$40 ($30), both cheaper than access to Frieze Seoul, which cost 70,000 won ($55) for general admission, though the latter provided access to sister fair KIAF Seoul as well.
Does Singapore have other art fairs?
There's the infamous Art Stage Singapore, which admittedly was successful when it first launched in 2011, attracting the attention of international collectors and art world professionals interested in Southeast Asia's art and artists. However, due to a range of factors from high costs to leadership issues, the fair has struggled in its last few editions, as the number of participating galleries dropped, before going bust.
Launched in 2019 as an alternative to the declining Art Stage, S.E.A Focus has held its own as a smaller platform focusing mostly on galleries from Singapore and Southeast Asia. Operated by local mainstay STPI – Creative Workshop & Gallery and the National Arts Council, Singapore, it is running for two weeks at Tanjong Pagar Distripark, the city's renewed visual arts cluster. This is the fair's second year of partnership with Art Basel.
There's also Affordable Art Fair Singapore, which went from two annual editions to one in 2017, during a time art fairs in Singapore were facing difficulties and closures. The fair was also on a three-year hiatus because of the pandemic. However, its comeback edition last fall saw an uptick in sales amounting to S$4.5 million, with a few booths sold out on the very first day.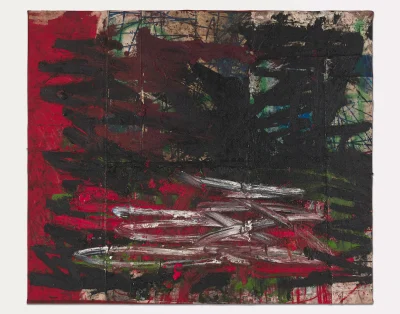 How is ART SG different from Frieze Seoul or Art Basel Hong Kong?
ART SG seems to have all the hallmarks of a global art fair, but it also aims to highlight its geographical connection to Southeast Asia, which has some of the most diverse and dynamic art scenes in the world.
In fact, one of the most popular fairs in Southeast Asia is ArtJog, an annual artist-led fair held since 2008 in Yogyakarta, familiarly known as Jogja, one of Indonesia's renowned art centers. Eschewing the typical art fair format of booth architecture or gallery participation, ArtJog is more of a contemporary art festival with works on sale. However, its curation of artworks and impressive community of artists have attracted visitors from other parts of Asia Pacific and drawn critical acclaim over the years.
That kind of originality and cultural depth could be a much-needed breath of fresh air to the typically standard mega art fair template. Hopefully, this is something visitors can look forward to at ART SG.