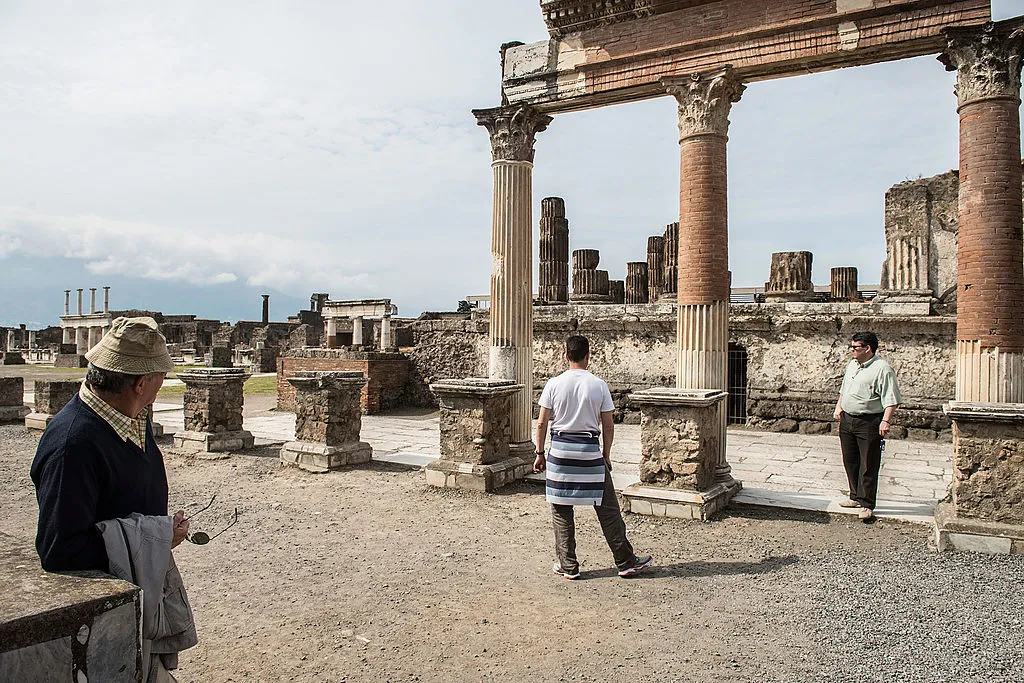 To receive Morning Links in your inbox every weekday,signupfor ourBreakfast with ARTnewsnewsletter.
The Headlines
OPEN HOUSE.It might be time to book that ticket to Italy! After 20 years of renovations, the sumptuousHouse of the Vettiihas reopened in the doomed city of Pompeii. The ancient Roman home—sometimes referred to as theSistine Chapelof Pompeii, due to its remarkable paintings—was owned by two formerly enslaved men (maybe brothers, maybe not) who ended up minting a fortune trading agricultural products,like wine,BBC Newreports. Sex work apparently occurred at their place, too. TheGuardianhassome impressive photos, as doesSmithsonianmagazine, but this is clearly a marvel to be experienced in person. "This is the house which tells the story of Roman society,"Gabriel Zuchtriegel, Pompeii's director, told theGuardian.
ARTISTS SPACE.PhotographerChe Onejoon, whose now-running exhibition atHakgojae Galleryin Seoul looks at the African diaspora in South Korea, was profiled by theKorea Times.Stan Douglasis displaying his meticulously constructed photos of political unrest atRemai Modernin Saskatoon, Saskatchewan, and talked withMaclean'sabout how he makes them. And East Village legendAnton van Dalen, who currently has a show atP.P.O.W.in New York, spoke about his inimitable art—and caring for pigeons—withArtnet News. "Every late afternoon, I go up on my roof and bring them their food, spend some time with them, and bring fresh water," he said.
The Digest
A foundation sellingBanksyprints tosupport humanitarian efforts in Ukrainesaid that it faced "hostile attacks from Russian IP addresses." That disruption has caused delays with completing the project, theLegacy of War Foundationsaid, but it is still going forward with the effort.[The Guardian]
ColumnistCarolina A. Mirandaexamined the curious situation at theOrange County Museum of Art, which opened its $94-million new home last year before it was finished. Later this month, the California museum will close for a few weeks later to complete the work. Miranda writes, "My advice: Take the time to get it done right."[Los Angeles Times]
The latest grants from theNational Endowment for the Humanitiestotal $28.1 million and will go toward projects at theAcademy Museum of Motion Picturesin Los Angeles, theInternational Center of Photographyin New York, and some 200 other institutions.[The New York Times]
The secretariat of South Korean's National Assembly took down a show of art satirizingPresident Yoon Suk-yeolright before it was scheduled to open in an office building used by the legislature's members. It maintains that some of the pieces are potentially slanderous.[South China Morning Post]
Archaeologists with theMuseum of London Archaeologydiscovered a ritual site near Northampton, England, that has been dated back 4,000 years. It is believed to have been in use for more than two millennia, and both Bronze Age and ancient Roman artifacts have been found at the location.[BBC News]
Billionaire mega-collectorBernard Arnault, the richest man in the world and the CEO of luxury giantLVMH, has tapped his daughterDelphineto runDior. His eldest son,Antoine, was recently promoted to vice chairman of the holding company that the family uses to control the LVMH empire.[Bloomberg]
The Kicker
MEMENTO MORI.Just when you think you have seen it all, an artist dreams up something new. In England,Simon Le Boggithas created a very, very tiny sculpture ofStonehenge using his kidney stones,BBC Newsreports. Le Boggit told the outlet that he sees the piece as "a stark reminder of the delicate nature of our normality, health, and mortality." Hard to argue with that.[BBC News]