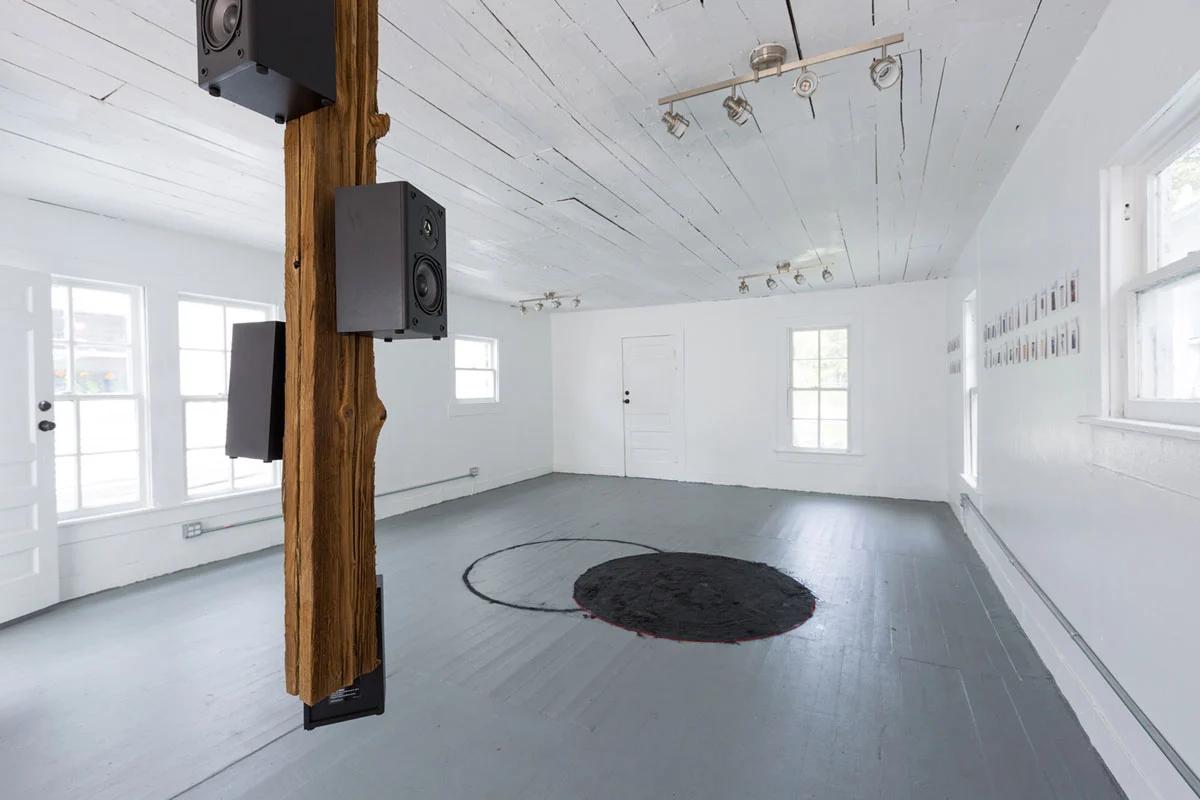 The Andy Warhol Foundation for the Visual Arts will dole out over $4 million to 48 nonprofit arts organizations as part of its Fall 2022 grant cycle.
The Warhol grants are given out in three categories: two-year support for programming, direct exhibition support, and research fellowships. As part of its continued response to the economic challenges small- and medium-sized arts organizations face as a result of the pandemic, awardees may use up to 50 percent of their grants for administrative expenses, which the foundation believes "ultimately benefit[s] artists by providing crucial support for the stability of non-profit visual arts field," according to a release.
Organizations that will receive support over two years include two first-time recipients, both of which are artist-run organizations: CURRENTS/Parallel Studios in Santa Fe, New Mexico, and Oretga Y Gasset Projects in Brooklyn. Cleveland's SPACES will use its grant to support the realization of the U.S. Pavilion at the 2023 Venice Architecture Biennale and a project with artist collective Cooking Sections. Additional grantees include Independent Curators International, Visual AIDS, Project Row Houses, the Laundromat Project, and the Contemporary Austin.
Exhibitions that receive Warhol Foundation grants are often among the most closely watched. In this cycle, those shows, which all received awards for $100,000, include "An Incomplete History of Zines by Artists" at the Brooklyn Museum, "Going Dark: The Contemporary Figure at the Edge of Visibility" at the Guggenheim Museum, "Monuments" at the Museum of Contemporary Art in Los Angeles, and "The Shape of Time: Korean Art after 1989" at the Philadelphia Museum of Art. Similarly, several artist solo shows are included in the grant cycle, such as ones for Firelei Báez, Marta Minujín, Virginia Jaramillo, Ruth Asawa, Harry Smith, and Mickalene Thomas.
Three recurring exhibitions also received grants: Counterpublic in St. Louis, Missouri for two-year programming; the Performa 2023 Biennial in New York for exhibition support; and Miranda Lash and Ebony Patterson as research fellows for the Prospect.6 triennial in 2024 in New Orleans.
In a statement, Warhol Foundation president Joel Wachs said, "The Foundation's grant program recognizes the vital role played by artist-centered organizations, community-oriented spaces, and major museums to amplify the voices and visions of artists. In addition to championing experimental artistic practices, they provide crucial platforms from which artists can contribute to important cultural dialogues."
Program Support Over Two Years
Organization Name
Monetary Award
The Lebanese Association for Plastic Arts, Ashkal Alwan
Beirut, Lebanon
$100,000

The Contemporary Austin
Austin, TX
$100,000
Counterpublic
St. Louis, Missouri
$80,000
CURRENTS/Parallel Studios
Santa Fe, NM
$80,000
Dirt Palace Public Projects
Providence, RI
$75,000
The Drawing Center
New York, NY
$120,000
18th Street Arts Center
Santa Monica, CA
$100,000
Independent Curators International
New York, NY
$120,000
Institute 193
Lexington, KY
$60,000
The Laundromat Project
Brooklyn, NY
$110,000
Museum of Contemporary Art, North Miami
North Miami, FL
$60,000
Ortega y Gasset Projects
Brooklyn, NY
$60,000
Primary Information
Brooklyn, NY
$100,000
Project Row Houses
Houston, TX
$100,000
Real Art Ways
Hartford, CT
$100,000
San Francisco Cinematheque
San Francisco, CA
$100,000
SPACES
Cleveland, OH
$100,000
Transformer
Washington, DC
$100,000
Triple Canopy
New York, NY
$100,000
Visual AIDS
New York, NY
$100,000
White Columns
New York, NY
$100,000
Exhibition Support
Organization Name
Exhibition Title
Monetary Award
Albuquerque Museum Foundation
Albuquerque, NM
Broken Boxes Podcast
$100,000
Athenaeum / University of Georgia Foundation
Athens, GA
Listeners
$60,000
Brooklyn Museum
Brooklyn, NY
An Incomplete History of Zines by Artists
$100,000
Diaspora Vibe Cultural Arts Incubator
Miami, FL
Depth of Identity: Art as Memory and Archive
$80,000
Guggenheim Museum
New York, NY
Going Dark: The Contemporary Figure at the Edge of Visibility
$100,000
Institute of Contemporary Art/Boston
Boston, MA
Firelei Báez exhibition
$100,000
The Jewish Museum
New York, NY
Marta Minujín exhibition
$100,000
Kemper Museum of Contemporary Art
Kansas City, MO
Virginia Jaramillo: Principle of Equivalence
$100,000
Massachusetts Museum of Contemporary Art
North Adams, MA
Like Magic
$60,000
The Menil Collection
Houston, TX
Ruth Asawa: Drawings
$100,000
Museum of Contemporary Art, Los Angeles
Los Angeles, CA
Monuments
$100,000
Northwest Museum of Arts & Culture
Spokane, WA
Joe Feddersen: Earth, Water, Sky
$100,000
Performa
New York, NY
Performa 2023 Biennial
$100,000
Philadelphia Museum of Art
Philadelphia, PA
The Shape of Time: Korean Art after 1989
$100,000
Rhode Island School of Design Museum
Providence, RI
Nancy Elizabeth Prophet: I will not bend an inch
$75,000
Whitney Museum of American Art
New York, NY
Harry Smith exhibition
$100,000
Yale University Art Gallery
New Haven, CT
Mickalene Thomas/Portrait of an Unlikely Space
$100,000
Research Fellowships
Organization Name
Researcher(s)
Monetary Award
Antenna / Press Street
New Orleans, LA
Shana M. griffin
$50,000
Art Gallery of York University
Toronto, Canada
Felicia Mings
$50,000
Artspace
New Haven, CT
Laurel V. McLaughlin
$15,000
Carleton College
Northfield, MN
Sara Cluggish and MurphyKate Montee
$50,000
The Contemporary Arts Center
Cincinnati, OH
Amara Antilla
$50,000
Delaware Art Museum
Wilmington, DE
Margaret Winslow, Molly Garfinkel, and Jodi Waynberg
$20,000
di Rosa Center for Contemporary Art
Napa, CA
Gavin Kroeber
$50,000
International Documentary Association
Los Angeles, CA
Keisha Knight and Abby Sun
$50,000
U.S. Biennial, Inc
New Orleans, LA
Miranda Lash and Ebony Patterson
$50,000