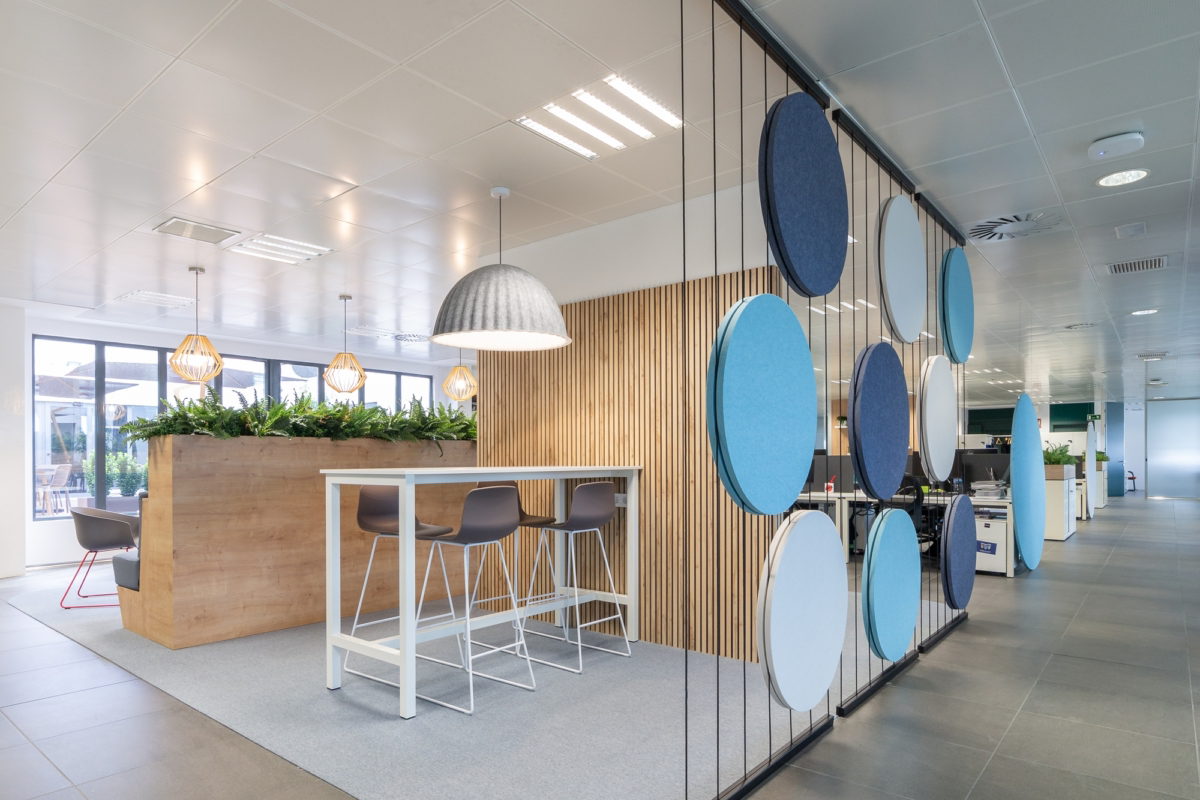 areazero 2.0 brought warmth, color, and comfort to the offices of AkzoNobel located in Barcelona, Spain. The requirement for the project that AkzoNobel commissioned from Areazero20 was to bring the space to life. This included ideas that would visually give a corporate identity to what was at the time a very plain canvas that lacked warmth.
In addition to including decorative elements, the spaces were rearranged to create small, more informal, or individual working oases in the workstations area. This allowed for the creation of spaces for quick meetings, concentration, and discussion, which added richness and flexibility to the performance of different daily tasks.
The sound-absorbing elements contribute warmth, colour and comfort and create a shared language that helps to generate a more intimate arrangement and layout across the entire floor.
The introduction of the biophilic design, which boosts people's physical and psychological well-being by allowing them to connect with nature, has generated a whole field of possibilities in the design of the work spaces. Recent studies confirm that not only do we like the natural environment, but we also actually need it, or at least a representation of it, if we are to work to the best of our abilities.
Design: areazero 2.0
Photography: Silvia Caballero
Via