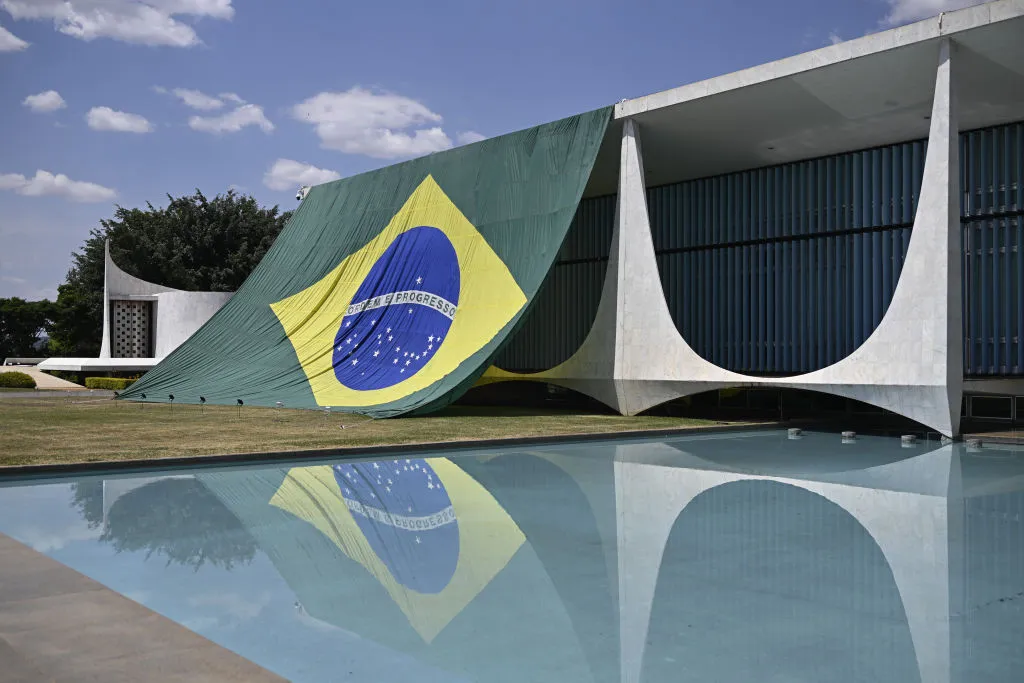 During his four years in power, former Brazilian leader Jair Bolsonaro reportedly damaged the official presidential residence, a 1950s masterpiece crafted by the modernist architect Oscar Niemeyer, according to a report by the Brazilian broadcaster GloboNews.
On Thursday, the news outlet featured a tour of the Palácio da Alvorada with Brazil's new first lady, Rosângela "Janja" Lula da Silva.
"The overall state of the building, which is Brasília's most iconic … is not good … and will require many repairs," explained leading political correspondent Natuza Nery. The residence had torn carpets and couches, leaky ceilings, and broken windows and jacaranda floorboards. Meanwhile, works of art contained within were damaged by sunlight.
A tapestry made by Brazilian artist Emiliano Di Cavalcanti will need to be restored after it was moved from the library and hung in the sun. Additionally, several works of art were allegedly stolen from the residence altogether.
The First Lady felt "rather disappointed" and "shaken" by the palace's state of disrepair. A Brazilian cactus planted by her husband,Luiz Inácio Lula da Silva, during his 2003–10 presidency had reportedly also been removed.
The palace was completed in 1958, two years before Brazil's purpose-built capital was inaugurated by the then-president Juscelino Kubitschek.
Bolsonaro fled the country on the eve of Lula's swearing in last Sunday. He is now in Florida, and he faces the possibility of prosecution for alleged crimes, including onesrelated to his response to the Covid-19 pandemic, which he sought to significantly downplay.In Brazil, nearly 700,000 people have died of Covid.
Areportin the Brazilian magazine Istoé claimed Bolsonaro is trying to pressure the Italian government to grant his family citizenship and hopes to avoid jail by moving that country, believing that Brazilian authorities would be unable to extradite him.
On Sunday, Brazilian protestors rioting in protest the presidency of Lula, whom Bolsonaro falsely claimed stolen the election, did damage to modernist masterpieces at the Palacío do Planalto, the National Congress, and the Supreme Court.