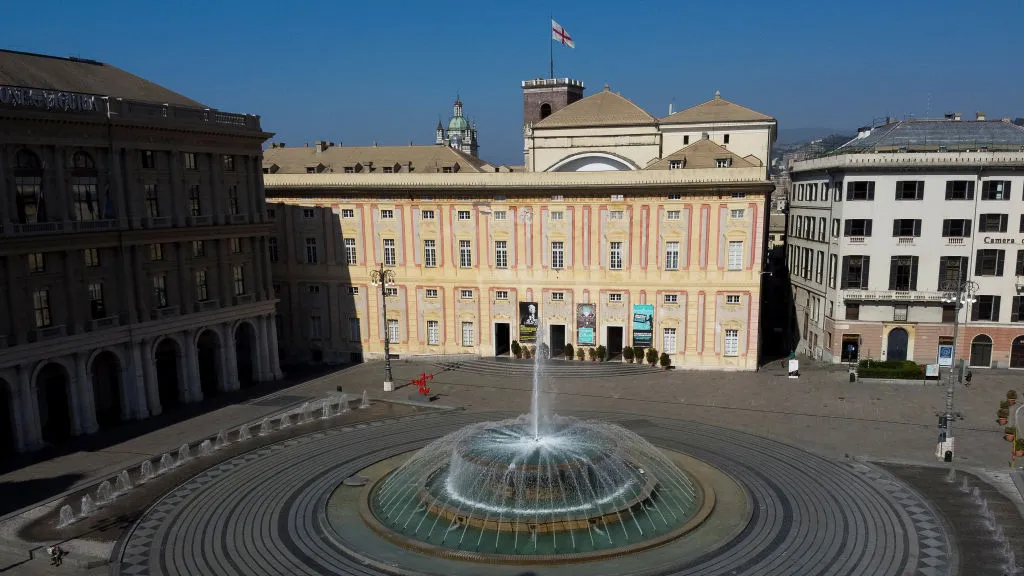 Last week, a painting by Peter Paul Rubens was seized from an exhibition in Genoa as part of a fraud investigation led by Italian authorities.
The seizure of the painting was part of the Carabinieri cultural heritage unit's widening probe into the illegal export of the work out of the country a decade ago, theANSAnews agency first reported.
The work, titled The Resurrected Christ Appears to His Mother(ca. 1612-16), depicts its titular figure with a kneeling Madonna. Insured for €4 million ($4 million), it was seized by Italy's police force from Genoa's Palazzo Ducale, where it had been displayed alongside 18 other works attributed to Rubens since October. The exhibition focuses on Rubens'sties to the city.
Authorities are investigating four Italian citizens, including the painting's two owners and an accountant working for them, as part of the probe. Police allege that the group of individuals was involved in exporting the work illegally and have accused them of money laundering.
The current owners bought the work from an Italian noble Italian family for €300,000 ($300,000) in 2012. Officials in Italy claim that its two owners attributed the painting to an unknown Flemish artist in order to cite its value at a far lower sum of €25,000, allowing its export license to be granted from Italy to Prague in 2014. (The Italian export office was temporarily closed in 2019 amid reports of irregularities in its certifications.)
Authorities claim that following the fraudulent export, the owners subsequently arranged a series of sales through foreign companies they had set up abroad. These financial maneuvers and the work's eventual loan to the Genoa exhibition, police claim, were carried out in order to increase the work's market value.
The work has been returned to its original display in Genoa, where it will remain until the exhibition closes in February, according to Italian news outlets.