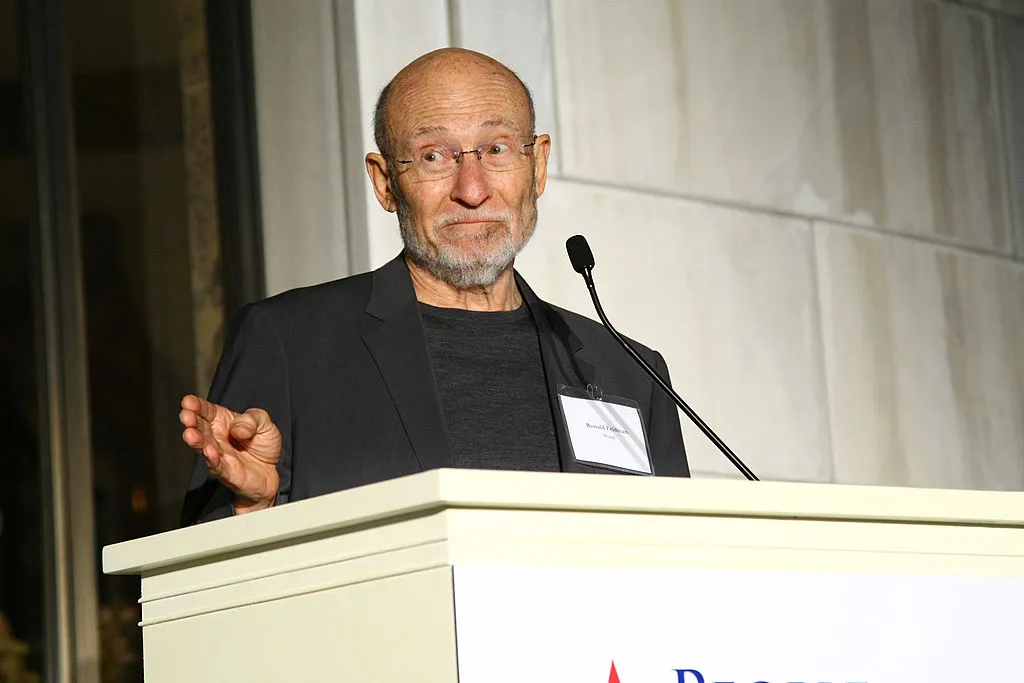 To receive Morning Links in your inbox every weekday,signupfor ourBreakfast with ARTnewsnewsletter.
The Headlines
DEALER RONALD FELDMAN,a stalwart of New York's vanguard art scene for decades,died December 20, his namesake gallery announced. He was 84. Feldman started the business in 1971 with his wife,Frayda Feldman, after becoming disenchanted as a corporate lawyer. The couple would go on to show venturesome figures who addressed sociopolitical issues through conceptual and performance art, likeHannah Wilke,Chris Burden, andMierle Laderman Ukeles. Originally located on Manhattan's Upper East Side, the gallery moved to SoHo in 1982. In the 1990s, Ronald Feldman served on theNational Council on the Artsfor five years. Heretiredfrom the gallery in 2019 for health reasons, and his eldest son,Mark Feldman, took the helm,tellingtheNew York Times, "We're going to continue to try to push boundaries, and continue Ron's legacy."
SINGAPORE SINGS.There are indications that Singapore is rising as an art hub in Asia,Reena Devireports inARTnews. The internationalLehmann Maupingallery hashired a directorwho will be based there:Ken Tan, a Singaporean who has worked at theAsia Society Museumand theMarc Straus Galleryin Manhattan. Meanwhile, collectorKevin Poonis opening a gallery, and next week, the long-delayedArt SGfair will run in the city-state, with backing fromArt Basel's parent company. Still, these are early days for the city's art scene, some say. "Having lived and worked in New York for many years," Tan said, "I constantly remind myself that as far as the art and culture ecosystem go, Singapore is still only adolescent, and slightly hormonal!"
The Digest
TheNational Portrait Galleryin London has acquired a kiosk outside its entrance that was once used to sell theater tickets. Underneath, there is a former Victorian public bathroom that could become an exhibition space. The museum, which is currently being refurbished, paid about £3 million ($3.61 million).[The Art Newspaper]
A Connecticut auction house pulled anAndy Warholdrawing ofQueen Elizabeth IIa day before it was set to be offered, amid questions about its authenticity. "We'd like to be 100 percent certain that it's real and right before we sell it," a company official said.[Penta/Barron's]
In theKing's New Year U.K. Honours List, artistsGrayson PerryandJohn Akomfrahwere knighted, andoutgoing Tate ModerndirectorFrances Morriswas named a Commander of the Order of the British Empire.[BBC NewsandThe Art Newspaper]
JournalistSusan Delsonasked five artists about their plans for the new year.Anicka Yiwill be in residence atStanford, andLucy Ravenis finishing a trilogy of moving-image installations.Richard Serra's thoughts on art in 2023? "Keep at it."[The Wall Street Journal]
Also keeping at it:Yayoi Kusama. The 93-year-old giant has a retrospective atM+in Hong Kong right now, and said an email interview: "I paint every day. I am going to continue creating a world in awe of life, embracing all the messages of love, peace and universe."[CNN]
MORE ARTISTS UPDATES: SoCal EDITION.The masterful sculptorKelly Akashi, who has a show up at theSan Jose Museum of Art, isin theLos Angeles Times. Venice artistWilliam Tunberg, who makes astonishingly intricate examples of marquetry,is, too. And the life of the immensely influential, and still-underrated, legendRammellzeeis detailedin the paper, as well, timed with a show of his work atJeffrey Deitch's L.A. gallery.
The Kicker
SAY CHEESE.PhotographerTony Vaccaro—who captured indelible images of World War II while fighting in the U.S. Army, and then became a celebrated commercial photographer—died last week at the age of 100, theNew York Timesreports. Vaccaro shot portraits of many famous artists, includingPablo PicassoandJackson Pollock, and said that a 1960 assignment to create a portrait ofGeorgia O'Keeffewas one of his trickiest. Why? O'Keeffe wanted a more famous photographer. To win her over, he cooked her a meal, which included a plate of Swiss cheese. The painter, apparently in a playful mood, peered at him through a hole in a slice of thefromage, and Vaccaro got his photo. "That moment was not even a second, but I stopped it," he said. "She was amazed by it. She said, 'I never saw anyone working like you.' "[NYT]