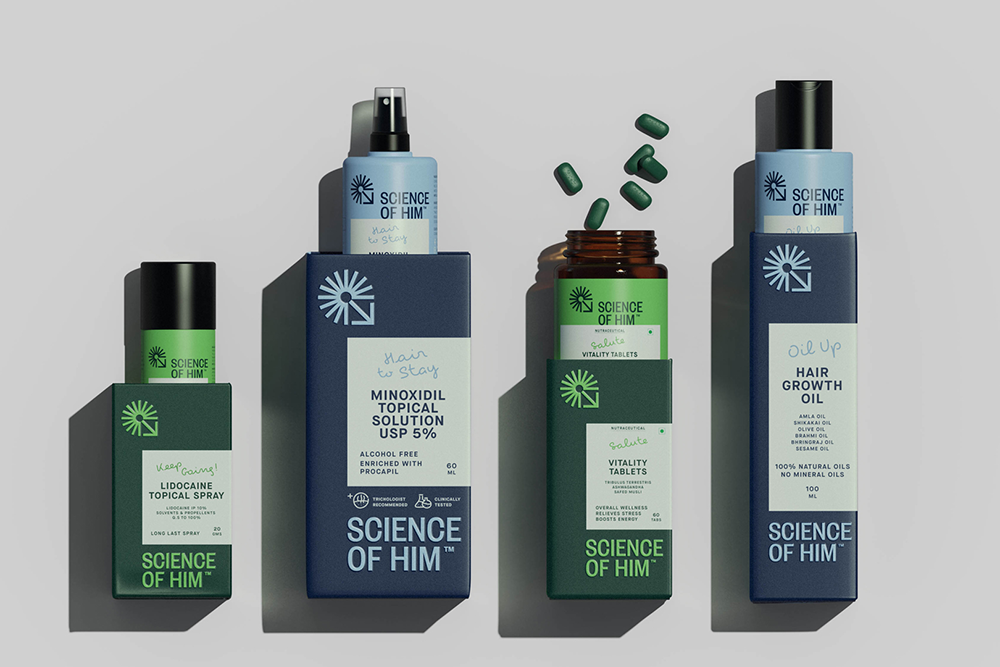 Science of Him | Problems of Men, Solved with science
Based in India Science of Him is an e-commerce wellness platform that offers scientifically researched and tested products along with consultations to make men's lives better, more empowered, and free from insecurities & social taboos.
NH1 Design was tasked with developing a brand name and crafting a unique identity, packaging, and design language for Science of Him. From the nomenclature to the packaging, the purpose was to create a brand that truly resonates with the underlying issues men face, encouraging them to address them.
Right from the brand name, our strategy was to attach ourselves to the world of science. Because it is a science that allows the brand to break the stigma from the subjects that surrounds sexual wellness, baldness and skin problems.
The Science of Him packaging is divided into 4 broad categories, each targeting a specific problem area: Hair, Skin, Vitality and Wellness. For clear distinction, we devised a colour palette, and an added layer of scribble-type product names, icons and catchphrases customised for each category.
Designed by NH1Design
Via