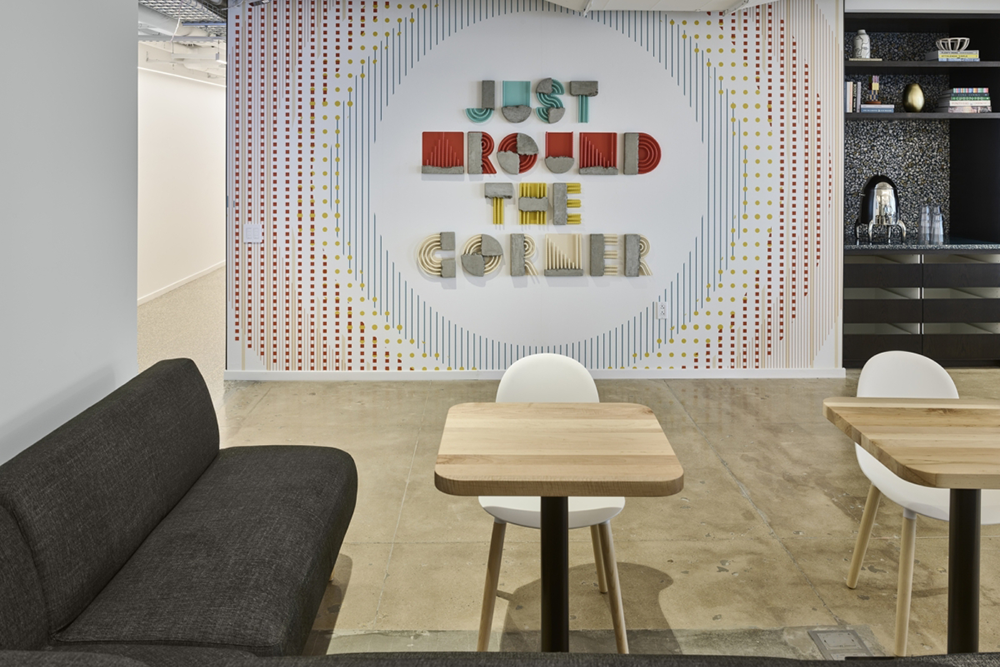 Design Republic built upon the strong LinkedIn brand when designing their offices in New York City, New York. LinkedIn's foundation is built on creating a strong community, fostering cross functional behavior, while supporting individuals and teams to enhance employee performance.
We based our design around everything New York City represents; a place where humans connect – with the city, the sounds, the grit, the history, the subway, the art, and of course, with all the other people who come from all over the world and all walks of life. Experiencing this shared landscape is what unites us, makes us think we know each other even when we do not.
Our design aspires to capture the essence of New York City and recreate its sense of place, giving Linkedin employees the chance to connect with the NY experience through the connective fabric of spaces, encounters, journeys, and sounds of diverse languages, collaborating and uniting in interesting and inviting spaces.
Cultivating Community
Our space is infused with places and spaces to connect to each other, our broader community, and the land that we cherish.
– Focus on community building with emphasis on inclusivity and belonging for all employees
– Emphasis on engaging employees and supporting LinkedIn's culture and global goals for the future of work
Supporting the Future of Work – Dynamic Work Environments
We provided LinkedIn with ideation and implementation services to create a new workplace that included a Dynamic Work Environment (DWE); a new workplace typology that leverages alternative seating strategies to support a more agile way of working; to create space that allows people to do the best work of their career; to provide the right options for employees and teams to collaborate, connect and focus effectively and an increased energy in our workspaces with higher space utilization.
A More Resilient Future
Our space breathes sustainable design from the inside-out. LinkedIn is targeting 1 Star Fitwel certification for all new and existing floors, as well as LEED Gold certifications for the 27th and 28th floor fit-outs in the Empire State Building office.
Design: Design Republic
Contractor: James E. Fitzgerald
Furniture: Inside Source, Lewis Stevensons
Photography: Frank Oudeman
Via