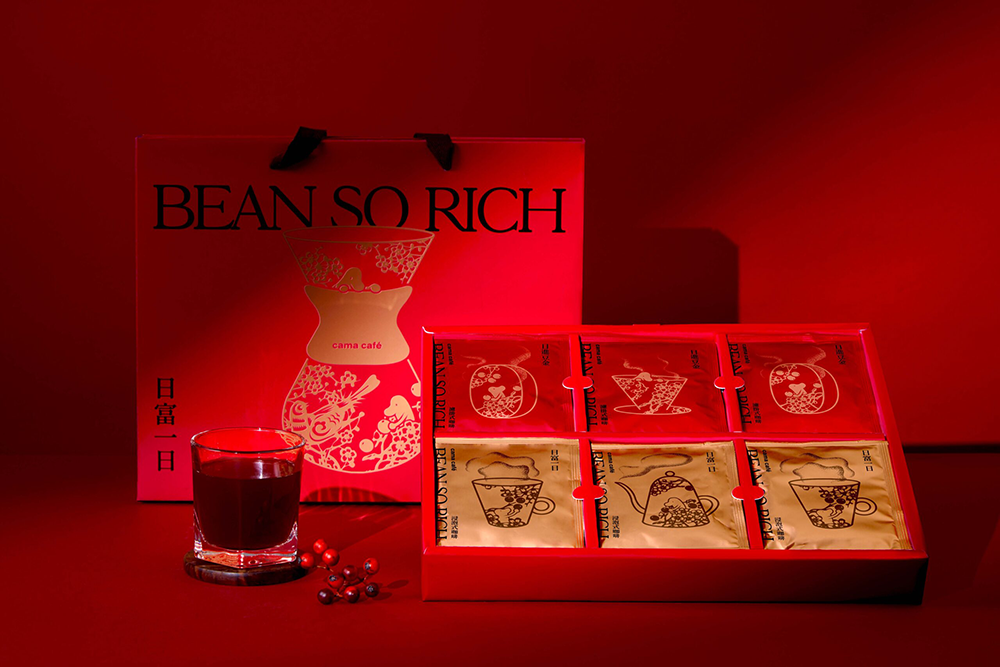 The Chinese New Year has always been an important festival for Chinese people. With the trend of the market, many wonderful Chinese New Year packaging designs have been launched in recent years. However, under the innovation of visual style, a little traditional Chinese New Year flavor has also been lost. This year's Chinese New Year packaging design hopes to bring the traditional The image of the Chinese New Year is recovered, and on the premise of respecting traditional culture, it integrates fashion and elegance in line with modern aesthetics.
The visual concept takes the art of paper-cutting as the theme, expressing the image of Chinese traditional skills and the Chinese New Year, combining the image of coffee brewing with traditional culture to create an interesting story. Appropriate white space will focus the visual focus on the theme you want to convey, so that the arrangement design conforms to modern aesthetics. The illustration design on the coffee drip bag also combines blessings with humorous slang. Each coffee drip bag is like a picture The Little Chinese New Year scroll echo the theme of paying tribute to the traditional Chinese New Year culture this year.
The Chinese "日富一日(rì-fù-yī-rì)" on the packaging combines the interesting meanings of "day by day" and "getting rich" in Chinese.
Designed by Lung-Hao Chiang
Via