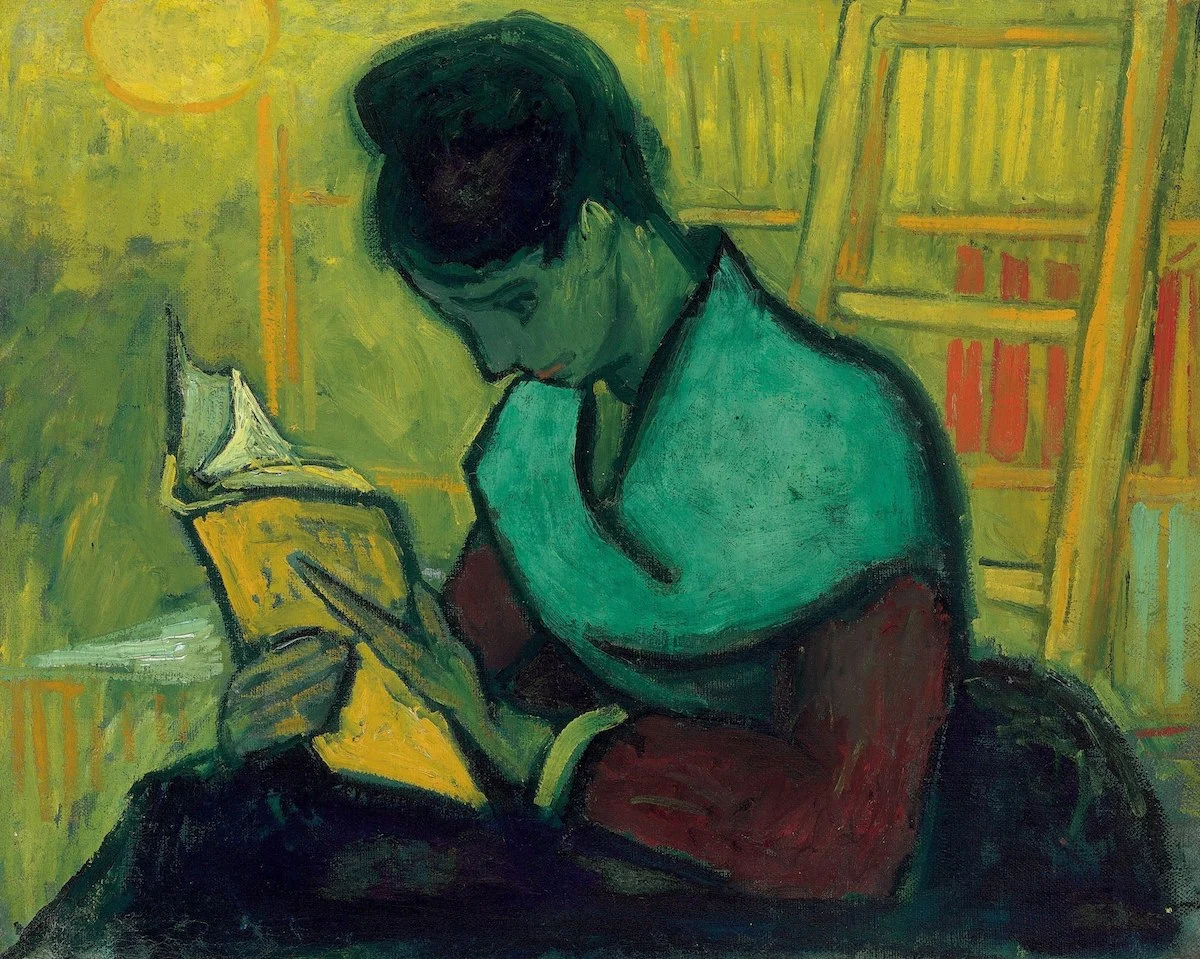 A Brazilian collector filed suit yesterday against the Detroit Institute of Arts, claiming that a van Gogh painting that he had been trying to find for years is currently hanging in a blockbuster show devoted to the artist at the museum.
The collector, Gustavo Soter, alleges that Une liseuse de romans (1888) is worth more than $5 million. It is right now featured in "Van Gogh in America," an exhibition that toasts the DIA's reputation as the first museum in the U.S. to purchase a work by the artist. In that show, Une liseuse de romans's wall text says it is owned by a private collection in São Paulo.
Soter's Miami-based limited liability company, Brokerarte Capital Partners, LLC, filed the suit on his behalf in the Eastern District Court of Michigan on Tuesday. The Detroit News first reported on the lawsuit.
According to the suit, in 2017, Soter bought the painting for $3.7 million from Torrealba Holdings, Ltd., a company owned by Goncalo Borges Torrealba, a Brazilian who has invested in the thoroughbred breeding industry.
The painting's value has depreciated over the years. Seven years before its sale to Soter, in 2010, Une liseuse de romans had sold at a Christie's auction for $3.1 million. Five years before that, in 2005, also at Christie's, the painting sold for a $4.3 million. In 2003, it had been bought for even more.
Other paintings by van Gogh have sold at auctions for far greater sums—one set a record for him in a recent sale of Paul Allen's collection when it went for $117 million—but the work at DIA has appeared in previous van Gogh blockbusters held at the Museum of Modern Art in New York, the National Gallery of Art in Washington, D.C., and the Art Institute of Chicago.
Once Soter's purchase went through, the painting was allegedly transferred to an unnamed third party. Soter "never transferred title to or any interest in the Painting to this third party," the lawsuit says.
Soter is now seeking to keep the DIA from moving the work once the run of "Van Gogh in America" ends on January 22 and to allow him to take possession of the piece once more.
In a statement, a DIA spokesperson said, "This evening the DIA was made aware of a complaint filed with respect to aworkof art currently on loan to the DIA.The DIA has not yet been served with the complaint and cannot comment on the matter."