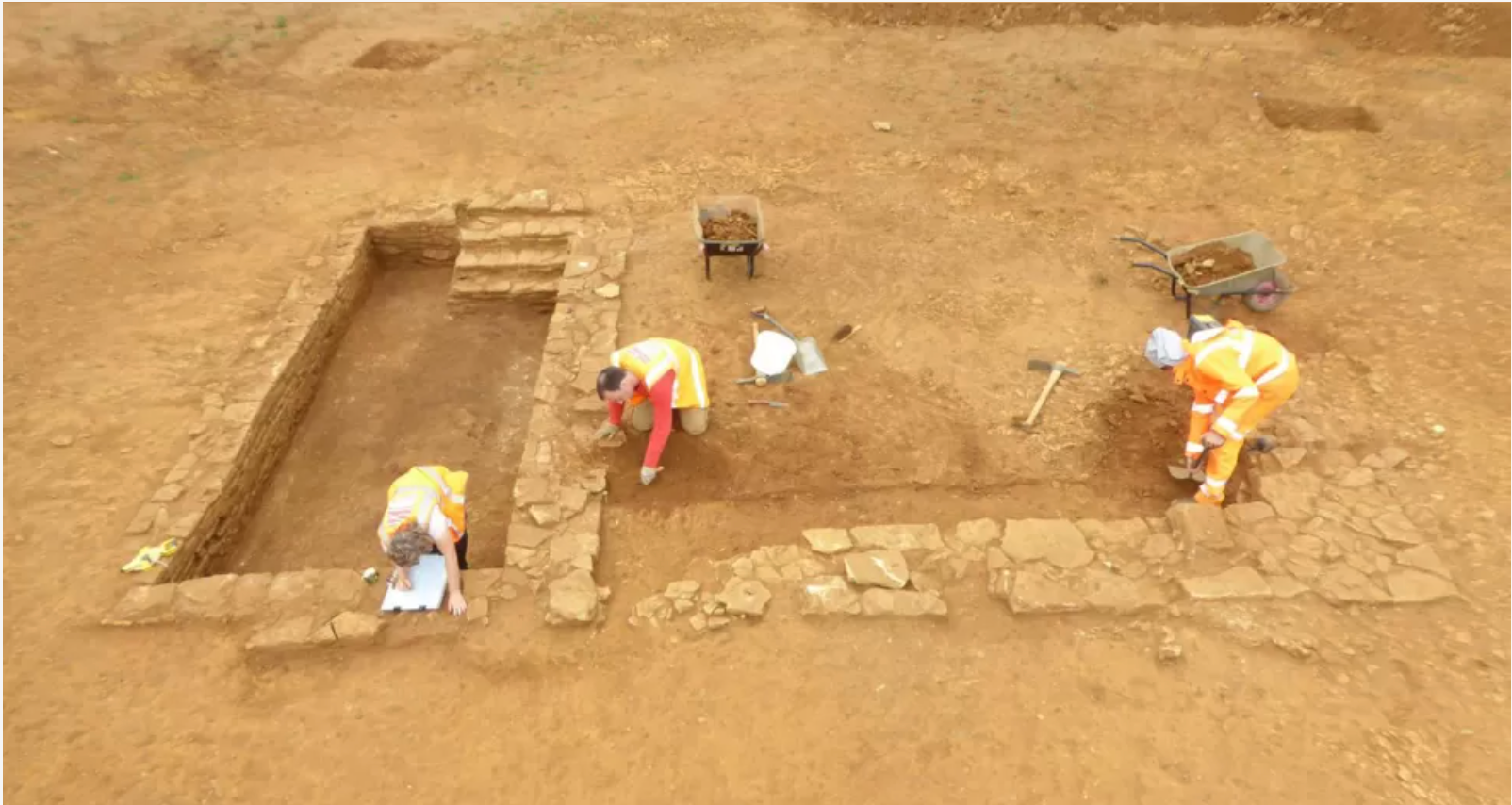 A 4,000-year-old Roman ritual center constructed around a natural spring has been identified by archaeologists at the Museum of London Archaeology (MOLA) in Overstone, England. They have been working on the site in advance of a new housing development in the nearby village.
Both Bronze Age and Roman artifacts have been found at the site, which was in use for more than 2,000 years. A Bronze Age barrow, or ancient burial mound, built between roughly 2,000–1,500 BCE was one of the oldest discoveries at the site. However, it contained only five empty burial urns and no human remains.
"The fact no human remains were placed within the barrow suggests it may have had a more symbolic rather than functional use," MOLA project manager Simon Markus told BBC Tuesday.
The site may have been used before and "those pre-existing associations led people in the Bronze Age to pick this site for the construction of a ritual monument," Markus continued.
The team also found a stone building with an underground room, dating to the Roman period (43–410 CE), decorated with elaborately painted plasterwork and possibly a painted ceiling. Since it appears to have no functional use, it is believed to be a shrine.
Water tanks with the 2,000-year-old organic remains of willow tree blossoms, pinecones, walnut shells, and a leather shoe were additionally unearthed.
Work on the site will continue, with a special focus on environmental remains preserved by the spring.