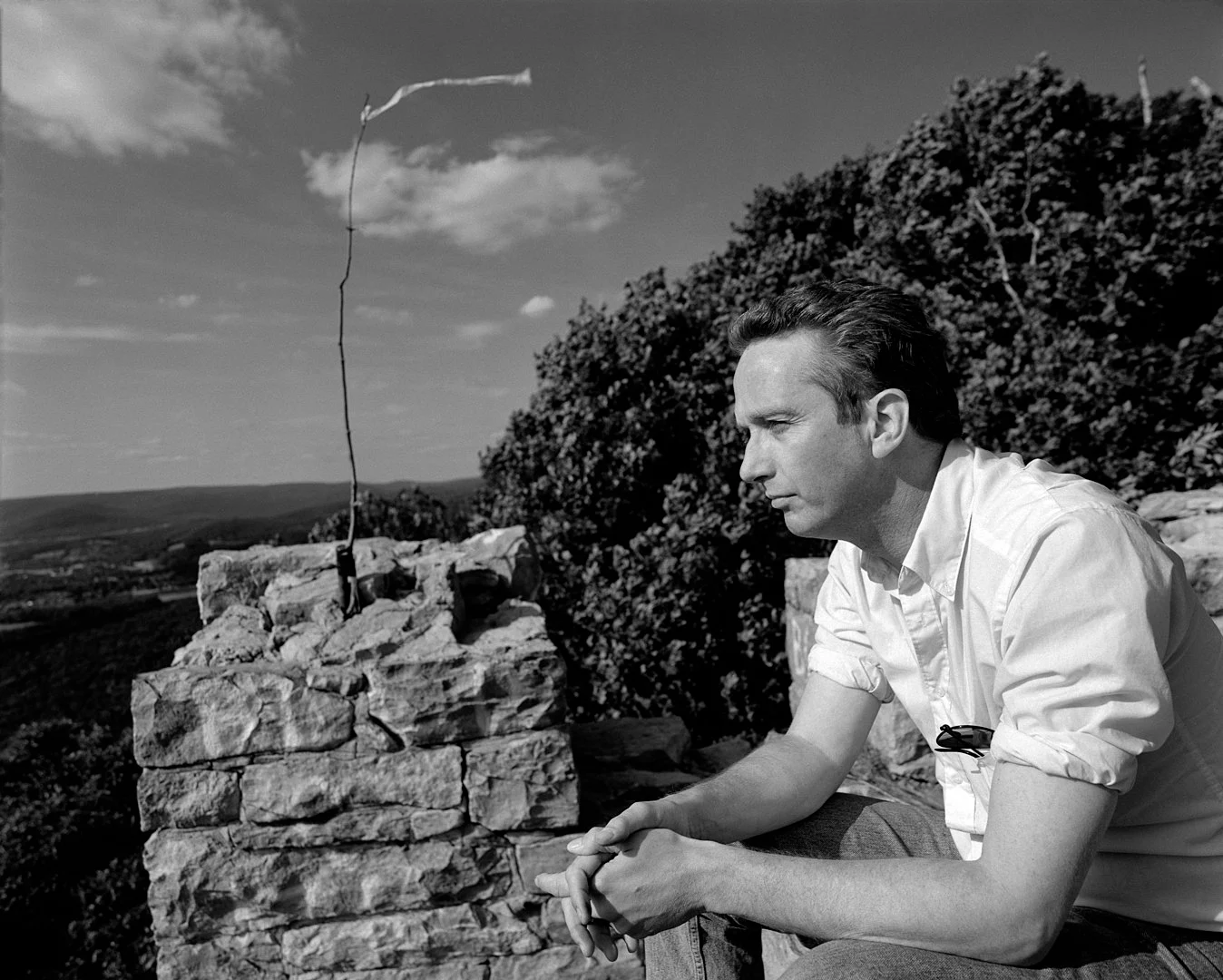 To receive Morning Links in your inbox every weekday,signupfor ourBreakfast with ARTnewsnewsletter.
The Headlines
ARTIST JOHN GRAZIER,who created subtle, meticulous drawings and paintings of rooms, buildings, and cityscapes that are always devoid of people,died late last monthat his home in rural Pennsylvania at the age of 76, theWashington Postreports. Grazier's works suggest an almost preternaturally careful form of looking, as lights and shadows fall across furniture and architectural details. They radiate a curious melancholy, lonely and yet teeming with unseen life. The artist cut a distinctive path. While he studied at art schools, he never took a degree, he refused to work side jobs in order to focus exclusively on his art, and went through periods of homelessness. Long based in D.C., he sometimes spent under its bridges in the city. "It's like sleeping on the Appalachian Trail, except it's next to I-395,"he told thePostin 1990. "But it's going to get better. I'm going to be rich and famous." Institutions like theArt Institute of ChicagoandSmithsonian American Art Museumtoday hold his work.
DÉJÀ VU ALL OVER AGAIN.Supporters of Brazil's recently defeated president,Jair Bolsonaro,broke intothe famed modernist government buildings of Brasília on Sunday, theNew York Timesreports. Hundreds of people were arrested. The extent of the damage they caused in the capital is not yet clear. But even before this weekend's mayhem, the country'sOscar Niemeyer–designed presidential palace—and the art in it—wasdamaged while Bolsonaro occupied it, according to a report by a Brazilian broadcaster picked up by theGuardian. Other artworks it holds are said to be missing. The former leader, who has floated false claims about election fraud, isbelieved to be in Florida, and was recently spotted at aKFCand aPublixmarket.
The Digest
Sukanya Rajaratnam, a dealer at New York'sMnuchin Gallerywho mounted acclaimed shows of work byDavid Hammons,Alma Thomas, andSam Gilliam, will leave her post as partner there this month. She had been with the gallery since 2008.[ARTnews]
This year's edition of theMasterpiecefair in London has been canceled by its owner,MCH Group(Art Basel's parent company). The firm cited "escalating costs and a decline in the number of international exhibitors." Masterpiece's chief said that "no future editions of Masterpiece in its current format are planned."[The Art Newspaper]
Inside the Uffizi, a new documentary that looks at the history and treasures of that beloved museum, will be available to stream widely by the end of March, and deals have been inked for it in Italy and China. It was directed byCorinna Belz(who made 2011'sGerhard Richter Painting) andEnrique Sánchez Lansch.[Variety]
A YouTube video that racked up 1.7 million views last week claims that archaeologists recently discovered the tomb of the Egyptian godOsiris. Not so! An expert who watched the 28-minute production (yikes!) piece said, "Nothing accurate here; the videos just string together snippets from tombs and temples all over Egypt."[The Associated Press]
Why is ancientRoman concreteso durable? A new study proposes that builders of the time developed a method for mixing the material that allows it to repair itself. It's all a bit technical, but the process essentially involves water seeping into cracks and reacting to its ingredients, filling in the fractures.[The Guardian]
The Spanish architectDavid Romeroand theFrank Lloyd Wright Foundationhave collaborated to make ultra-detailed computer renderings of nine of Wright's unbuilt projects. They include his plans for a chapel at theUniversity of OklahomaandThe Illinois, his fabled mile-high Chicago tower.[Architectural Digest]
Mastercardhas partnered with the blockchain platformPolygonto create a "Web3-focused incubator" for artists. "We see that Web3 holds tremendous promise for artists and creators to create, own and monetize their content," a Mastercard exec said, "but only if they know how to leverage it."[TechCrunch]
The Kicker
TRIPLE PLAY.Three giants of the British art world—Phyllida Barlow,Rachel Whiteread, andAlison Wilding—will open a show next week atGagosianin Paris, and in theFinancial Times, theychatted about the ups and downs of their storied careers. Barlow, for her part, recounted having sculptorHenry Mooreas a teacher in the 1960s. "He told me I couldn't draw!" she said. Apparently, Moore was nice about it, though. "I mean, I'm sure he was right," Barlow told the paper, "they were probably awful drawings." Regardless, things have worked out for her over the long run. Struggling art students, take heart![FT]