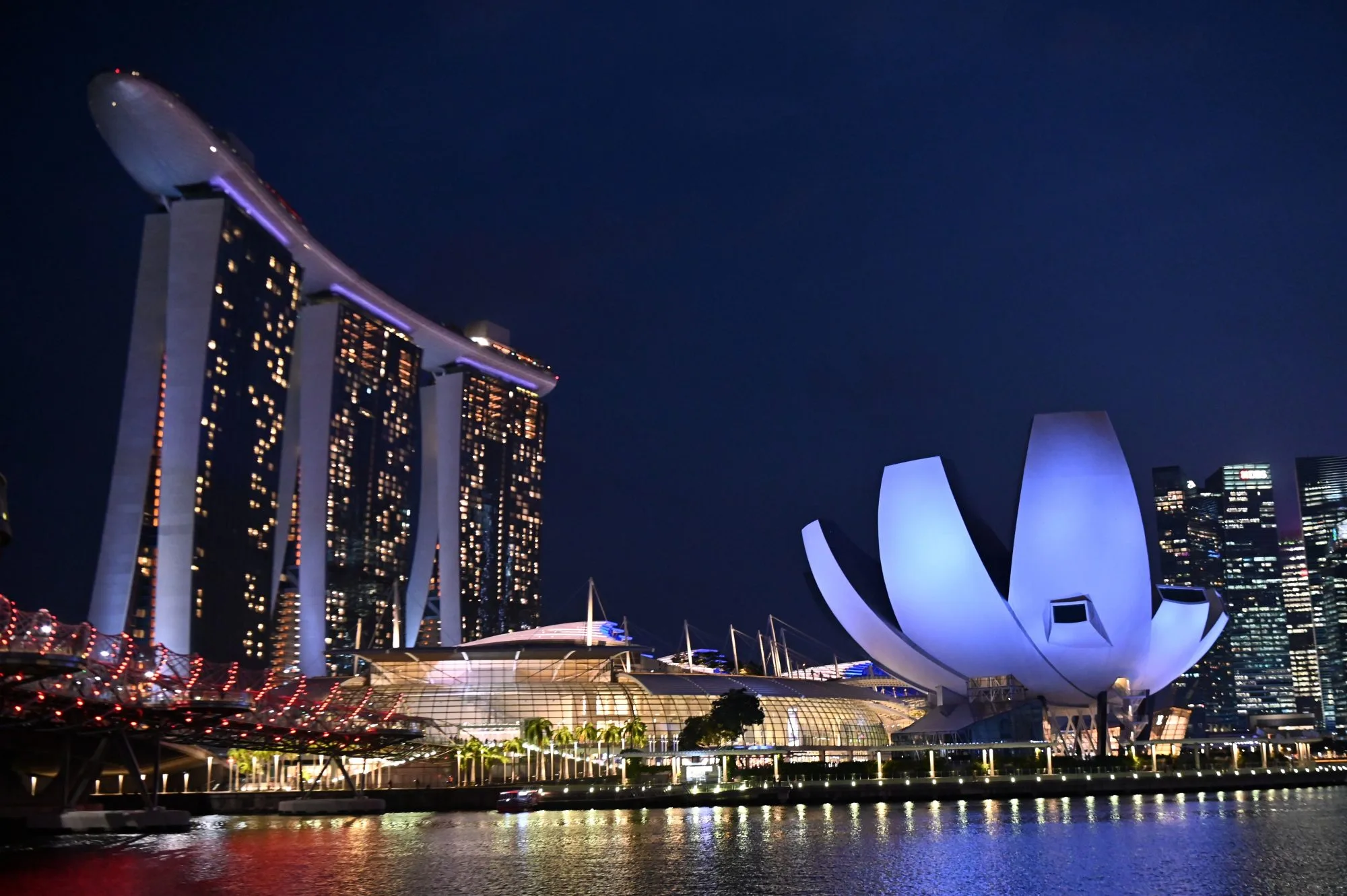 Magnus Renfrew knows a lot about organizing art fairs. The entrepreneur and author has two decades of experience in the international art industry, with the last 10 years focused on Asia.
Before cofounding ART SG, the world's latest global fair which opens in Singapore this week, Renfrew served as founded in 2007 ART HK in Hong Kong, and joined forces with Art Basel to create Art Basel in Hong Kong in 2012. His book documenting his experience in that arena, Uncharted Territory: Culture and Commerce in Hong Kong's Art World, was published by Penguin in 2017. And in 2019, he launched the contemporary art fair Taipei Dangdai. More recently, he partnered with events organizers Sandy Angells and Tim Etchells to form The Art Assembly, which also includes India Art Fair in its portfolio and will launch another fair, Tokyo Gendai, in July.
Ahead of ART SG's launch, ARTnews spoke with Renfrew by phone to learn more about Singapore's rise as an international market hub, Art Assembly's portfolio of fairs, and their regional competitors. This interview has been edited and condense for clarity.
ARTnews: Singapore last had an art fair, Art Stage Singapore, in 2018. Why did you feel it was important to bring a new fair to Singapore?
Magnus Renfrew: We felt that the long term prospects for Singapore were extremely positive. I think that when you're looking at a place to open an art fair, you have to look at the fundamentals that can underpin the proposition—and Singapore is a natural nexus for Southeast Asia. Southeast Asia has a population of over 650 million, approaching Europe in size. So logic dictates that it deserves one international fair there to serve those fast-growing constituencies. Southeast Asia is also home to many of the fastest growing economies in the world, and has an incredibly diverse array of cultural production from the different countries around the region. Our mission is to bring those communities, as well as ones in Australia and India, together in Singapore and connect them to the rest of Asia. And galleries have demonstrated that there's an interest to engage with audiences from Southeast Asia. They recognize the importance of the market proposition of engaging with new audiences and opportunities.
What kind of void do you think ART SG is filling within the Southeast Asian art market?
There's a need for an art fair of international standards of selectivity that can bring together different communities from around the region. I think there's great work being produced in the region that deserves a wider audience. An art fair has the opportunity to put the spotlight of the international art world on to the region, on to Singapore. Nothing would make us happier than if people come to Singapore, and discover some of the great work that's being produced around the region and use that as the entry points to discover more about Southeast Asia and their respective cultural scenes.
There's also great interest from collectors from Southeast Asia to have the opportunity to engage with art from outside of Southeast Asia as well. There's a new generation of collectors who have been internationally educated and are extremely well-traveled and well-informed who are really looking to buy work from a variety of different cultural backgrounds, not just from Southeast Asia.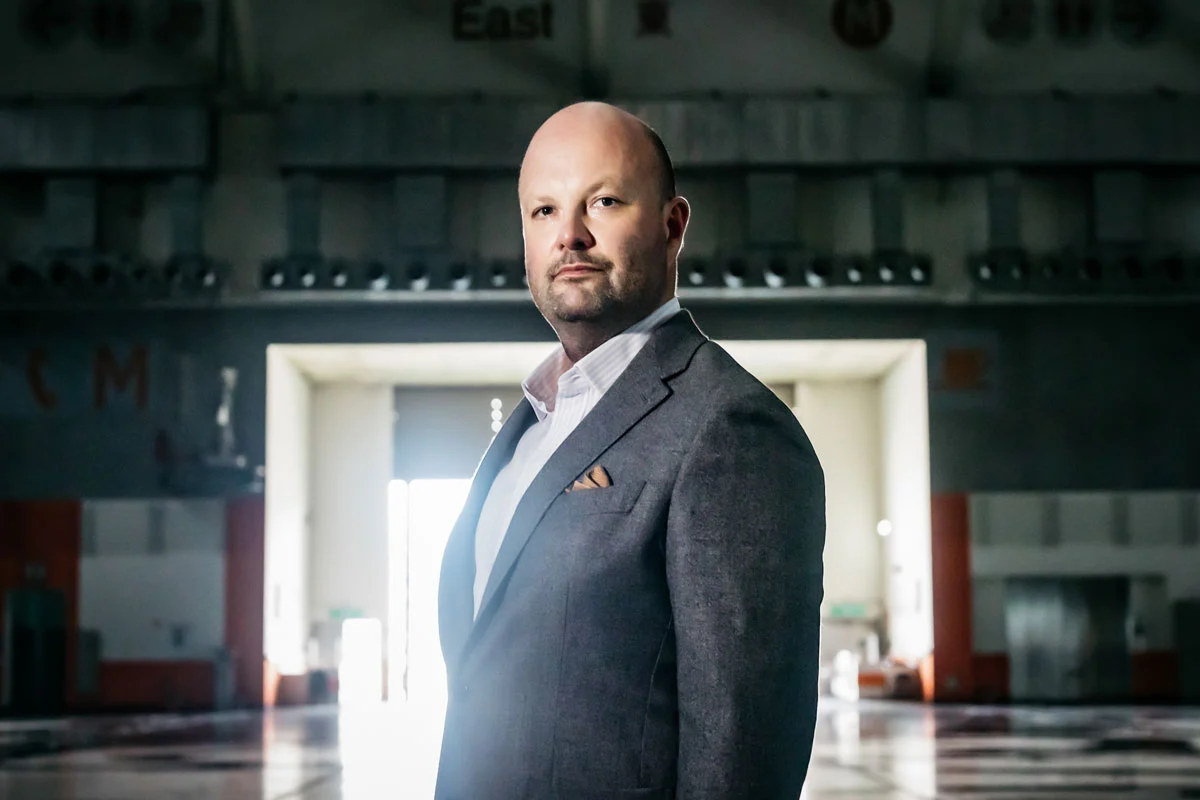 Many collectors visiting ART SG will likely have also already had experience with other fairs in Art Assembly's portfolio. What distinguishes art SG from from those other fairs?
When you look at an art fair, such as Taipei Dangdai, it's really built on the strength of the domestic market. There are strong domestic markets around Asia now that have reached a point where they deserve their own art fair, that can serve the domestic context and bring people in to have a greater understanding of what's happening within that particular scene.
Historically, in Singapore, there has not been a domestic market of sufficient scale to sustain an art fair of this scale and ambition. The nature of Singapore now is very much that it's a hub that can bring together different constituencies from around the region. It can be big enough to sustain an art fair like this.
In some respects, it reminds me of the early days of Hong Kong, which had the same situation, whereby Hong Kong in and of itself, did not have a market that was big enough to sustain an art fair. We were dependent on being able to engage with the different constituencies from around Asia. We have an extensive network across Asia: in Seoul, Jakarta, Manila, Kuala Lumpur, Bangkok, and Singapore itself. And then with the Art Assembly, we have affiliated fairs in India, Australia, Shanghai, Tokyo, and Taipei; we're strong believers in the network effect and the ability to cross-promote.
How you would characterize the collecting scene and the art market in Singapore itself, and how it differs from other markets in Asia?
This is a fair that is based in Singapore, but it's catering to a much wider audience than Singapore itself. So this isn't a Singaporean fair exclusively, the audience is a much wider one.
The situation within Singapore has changed considerably over the last few years. Singapore has seen a great influx of wealth from around the region. There's a lot of mainland Chinese who moved during the pandemic and have made Singapore their permanent base. There's also been a lot of Indonesians who've moved here during the pandemic, partially as a result of Singapore's very strong response to the COVID pandemic, and the strong medical provision here. For some people, they've established their life here now, their family is based here, their kids are in schools here. I think that some of that's going to stick for the long term.
In terms of the wealth, the number of family offices in Singapore has more than doubled over the last year. To have an entity of that sort, the minimum viable assets is $100 million. Most of them are many times that.Many of the big banks are receiving a significant number of inquiries each week for new family offices to be set up. This is an ongoing trend.
While Singapore can't really lay claim to being capital of Asia-Pacific, it's very much the de-facto hub for the Indo-Pacific region. Singapore, in some ways, benefits from that. People who are thinking about how are they going to engage with the different constituencies in Asia are looking for a place outside of mainlandChina that can be a hub for non-China Asia.
In Singapore, English and Mandarin are commonly spoken; it has great transport links, great hotels, great restaurants. Singapore now is regarded as being truly neutral in nature, a place that everybody feels comfortable coming to. I think there's probably nowhere in Asia now that people feel so equally at home than Singapore.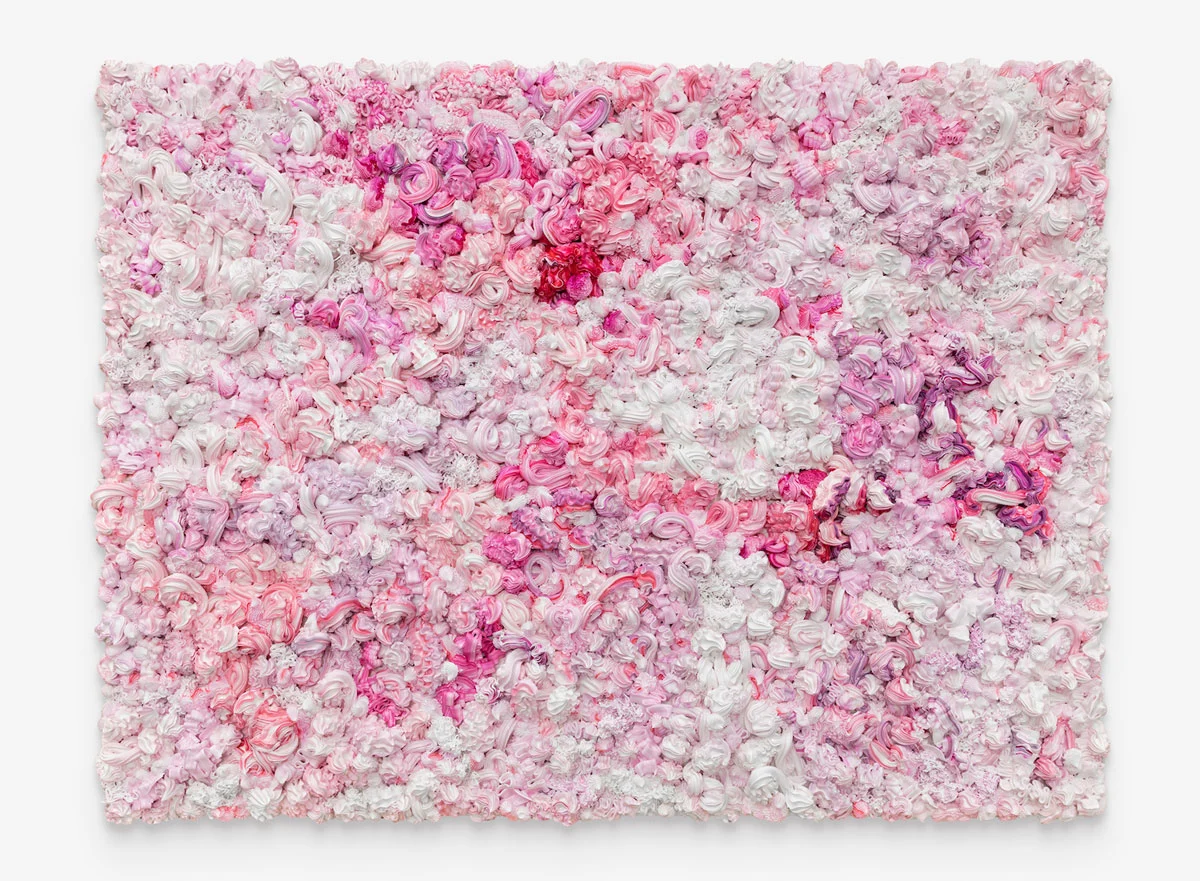 There's been a lot of discussion lately about Hong Kong waning as the art market center of Asia. In a previous interview with ARTnews you even said, with your Founding of ART HK in 2007 that "Hong Kong was a natural landing point but the market has moved on since then." Can you expand on that?
The market has developed considerably since 2007. It wasn't really an either/or situation. There's now room for both. And actually, you're seeing that there's now a need in Asia for all of the different constituencies to be to be served. Hong Kong still very much has its role to play and the auction houses are doubling down with major real estate investments in Hong Kong. You have the opening of M+, the full impact of which has yet to be felt. People are going to, myself included, benefit from the work that M+ is doing.
Thekey domestic markets of Taiwan, Korea, and Japan are now at a level where they deserve their own art fairs. Taiwan and Korea, historically, have been the strongest domestic markets in Asia. Of course, China is incredibly important.
I think that the market is perhaps a little bit behind where logic dictates if a fair should be there. An art fair can act as a catalyst to help to develop the scene and expand the audience for contemporary art. Southeast Asia has such a wide, expansive population; there are huge opportunities.
People often talk about how there are so many fairs, and the art market is very saturated, and so on. But in the post-pandemic era, we're going to see a new phase in the art market in Asia over the coming years. It's important to be a part of that and to help to encourage and nurture these growing collector bases. When we think about Asia, it's home to more than half the world's population. There are comparably fewer art fairs in Asia when one looks at Europe and the United States.
There have been several delays to realizing ART SG. How did it come together for this year, finally? What does it feel like to be only a few days away from the eve of the fair?
It feels incredibly exciting. There's always a huge sense of anticipation prior to the fair. We're really looking forward to welcoming everybody and to seeing everyone together in the same place for the first time in a number of years. This is really the first post-pandemic fair. There are very few local restrictions in terms of social gatherings in Singapore, face masks are no longer compulsory. Within Southeast Asia, there's a sense of relief, optimism, and excitement about being able to have these in-person experiences again.
There's been a number of delays in getting this off the ground, some self-inflicted, and some externally determined by the pandemic. We were extremely close to being able to have the inaugural edition of the fair in January 2022. But the given restrictions, in consultation with the galleries, we felt that it just would be launching with one hand behind our back. The galleries felt that it would be best to wait.
In some ways we've ended up stronger as a result because we've had more time to engage with the international galleries and to continue the conversations that we've been having over the past years. We now have over 160 galleries participating, from 38 countries and territories. It's one of the biggest art fair launches anywhere ever.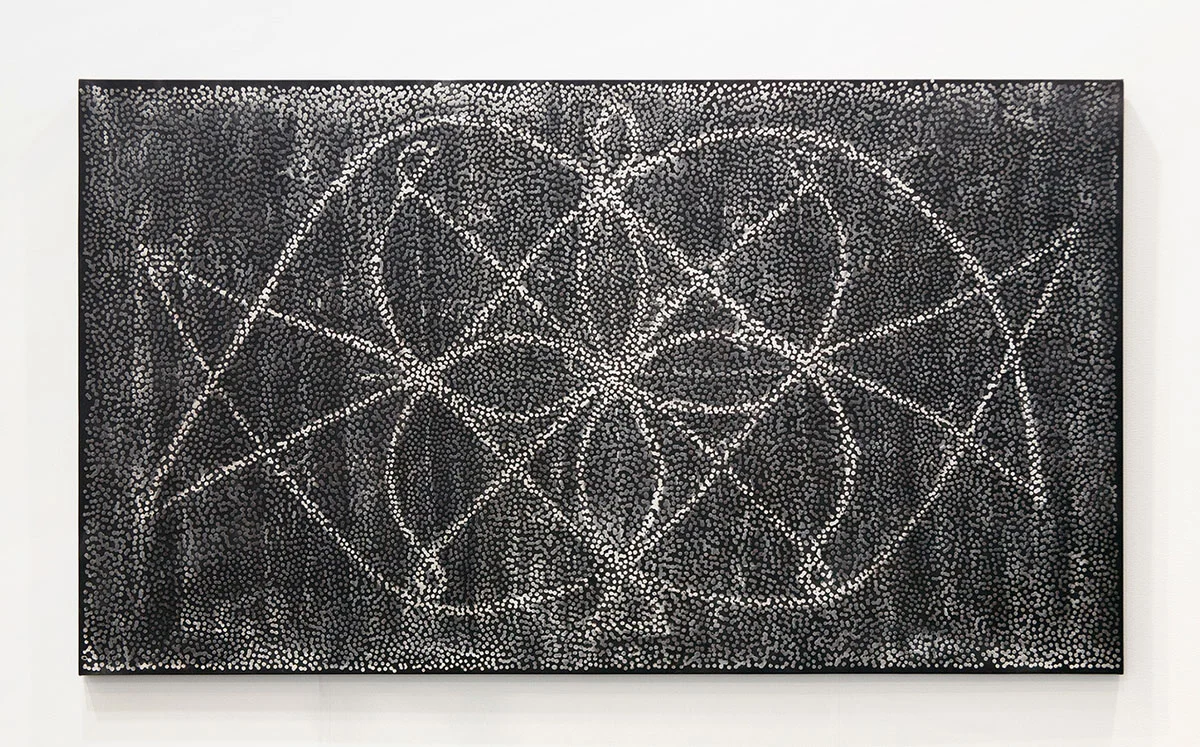 In addition to the main galleries section, what else can visitors anticipate seeing at the fair?
First and foremost, it'll be a big event. The Futures sector is dedicated to the next generation of galleries that have been operating for less than six years. We partially subsidize the costs of those booths. While it's not prescribed, often you'll find some of the next generation of artists there.
The Focus sector is dedicated to single-artist, duo-artist, or thematic presentations. That's a place where you can really get a sense of context about an artist through their own work or with their peers. One of the signs of the internationalism of the fair as a whole is Kukje Gallery, one of Seoul's leading galleries, is doing a solo presentation of the Australian artist, Daniel Boyd in Singapore.
Then we have the Reframe sector, dedicated to work produced in digital media. There's a couple of reasons why we wanted to do this. Over the last couple of years, there's been a huge amount of interest in digital art through NFTs and so on. We have galleries that have been involved in the digital sphere for four decades, which can help move the discussion from being one about market speculation to being one about what the artist is doing and why it's interesting. Singapore has also been very encouraging of the blockchain sector. We really wanted to provide an opportunity to engage with those communities.
Sometimes, a fair can be a sort of intimidating place to engage with art. We've also provided the opportunity for all of the participating galleries to have the opportunity to submit one work for our New/Now sector, which is dedicated to works that are priced under $10,000—works on paper, photographs, or editioned works, where people don't need to feel too intimidated about asking the price. The aspiration is to show that quality can be acquired at every price point, and to try and encourage new collectors to take the first step on their collective journey, whatever their budget.
What should visitors to Singapore, and ART SG also make sure not to miss outside of the environs of the fair, such as galleries, museums or artist-run spaces?
It's going to be an incredibly busy week of events. Singapore, for the last decade, has organized an event called Singapore Art Week, and we were invited to schedule our fair to take part during that week. We're hoping to add to that.
Singapore has a very strong cultural scene. It's got great institutions, like the National Gallery of Singapore and the Singapore Biennale, which is still going. There's a curated platform called SEA Focus, a showcase for art specifically from the region. There's a strong gallery scene here, which is strengthening with a couple of galleries that are opening this week from different parts of Asia. There's a huge amount to explore and see.