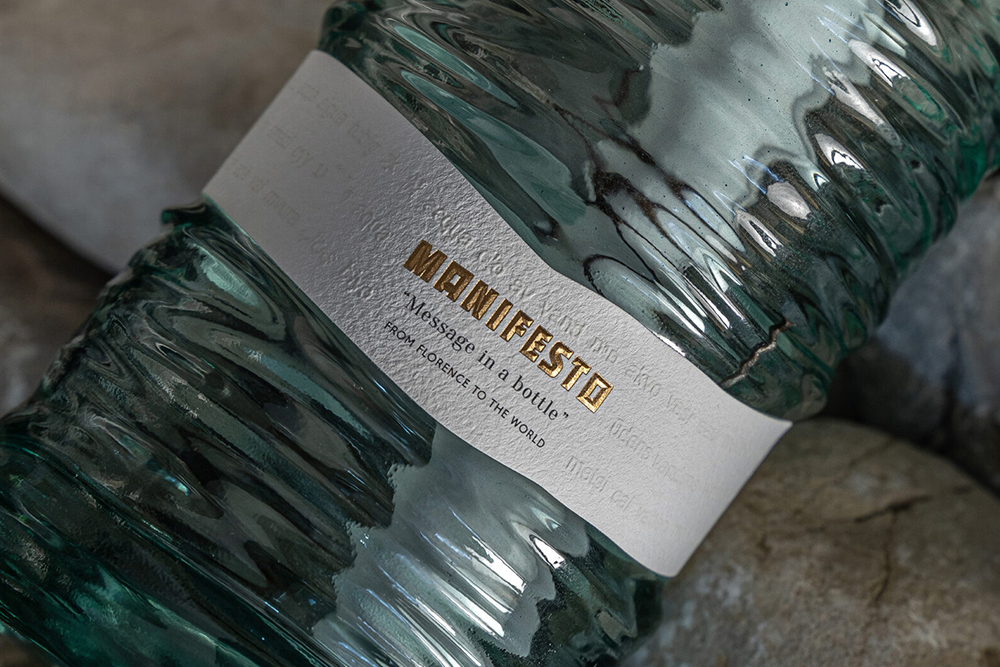 "Make a Mark" is all about leaving an impression and it convinced us to use the opportunity to address our message to the world with firm resolve.
Officina Grafica's Manifesto.
Water should be a universal resource, accessible to all and without any regard for race, sex, religion, income, or social class.
Nevertheless, unfortunately there are still billions of the planet's inhabitants that do not have adequate sanitation facilities today, nor do they have the basic necessities for something as simple as washing one's hands.
The right to water is a fundamental element of an ethical society.
The dignity, health, and future of children and families in the world's impoverished communities are at great risk.
Turning on the tap, something many of us take for granted, is unattainable for many others. We have grown accustomed to wasting this resource, a resource that represents a fantasy to others.
We are launching this message in a bottle and symbolically entrusting it to the waters of the Arno. It was along the banks of this river that the city we call home, Florence, was founded and developed and our hope is that whoever finds this message will embrace it and make it their own.
We are relying on the conscience of every single individual to ensure that drinking water becomes a resource accessible to every being on this planet.
Designed by Officina Grafica
Via