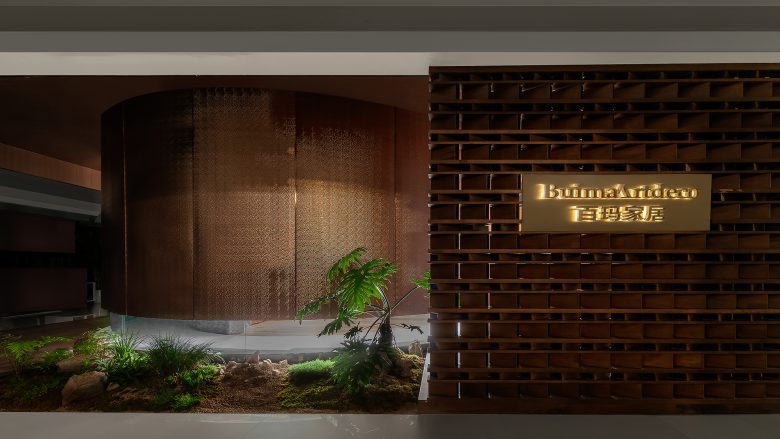 From the square,
to the circle.
Abnormal but reasonable,
unreasonable and wonderful.
The project is located in Hall 2, Fusen Mall, Chengdu, China, which gathers many brands and also forms a unique immersive shopping experience center. The project is on the left side of the escalator on the third floor of the mall, facing the atrium, but it is easy to be missed by consumers in the actual sight . How to solve this problem is an urgent problem for design.
As a designer, any entry point can be expanded to create space. Differences in pointcuts and processes can lead to differences in the final results. If on the basis of functional value,not follow the beaten track, reinterpret things from a new Angle, so as to achieve poetic appeal.
Project Name: GIANT Floor Exhibition Hall
Project Address: Chengdu, China
Project Area: 120 m²
Design Firm: DHB Design (www.duheyiheng.com)
Chief Designers: Mark Sun, Yihan
Participating Designers: Tingting Peng, Wei Liu
Construction Unit: Suiyue Decoration Engineering Co., LTD
Design Time: Sept. 2021
Completion Time: Nov. 2021
Opening Time: Jan. 2022
Photography: 404NF STUDIO