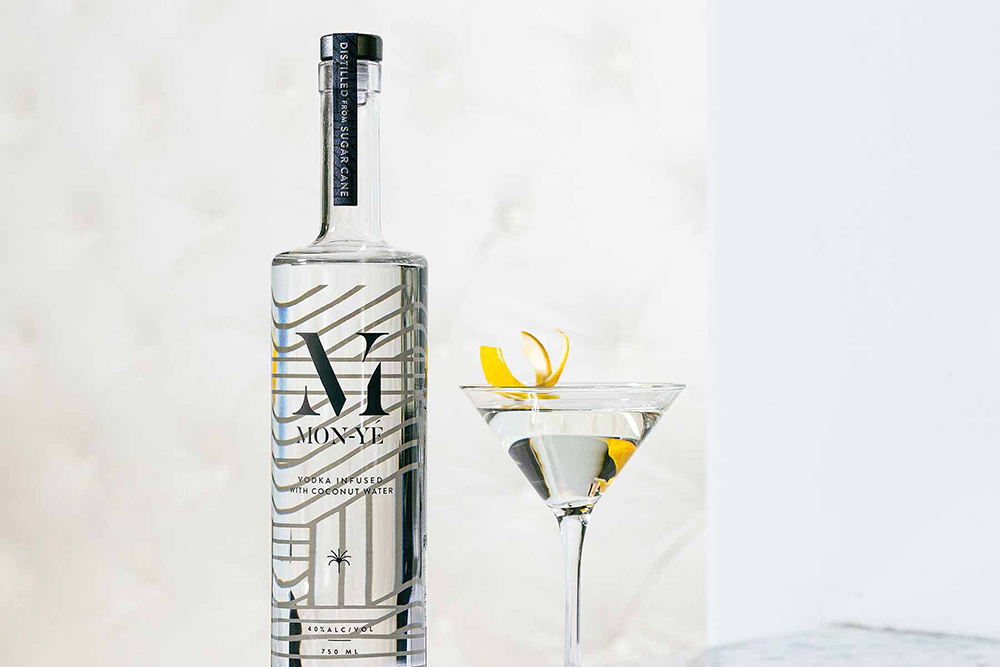 The Challenge:
The founders of MON-YÉ Vodka had a vision to introduce a sophisticated interpretation of West African vodka to the US market. Distilled from pure cane sugar and infused with coconut water, this would be a truly unique—and refreshingly pure—vodka. Creature Theory was brought on board to craft the brand story, positioning and all brand design elements to elevate and differentiate this special product.
Execution:
We built the MON-YÉ Vodka brand around the idea that this luxurious vodka will transport you to another place. MON-YÉ is a taste of the African savannah and tropical rainforests—a blend of modern sophistication and old-world tradition.
The bottle design features stunning front & back screen printing with ebony and platinum inks. Looking through the glass bottle you see a unique design pattern that was inspired by Nigerian and Sierra Leone textiles. Up front we have a simple and sophisticated MV brand mark. The overall combination is soulful and remarkably elegant.
We have produced a variety of photography and video shoots while managing social media channels and digital ads to further present the lifestyle of this modern vodka. Refreshing—yet familiar.
Designed by Creature Theory
Via