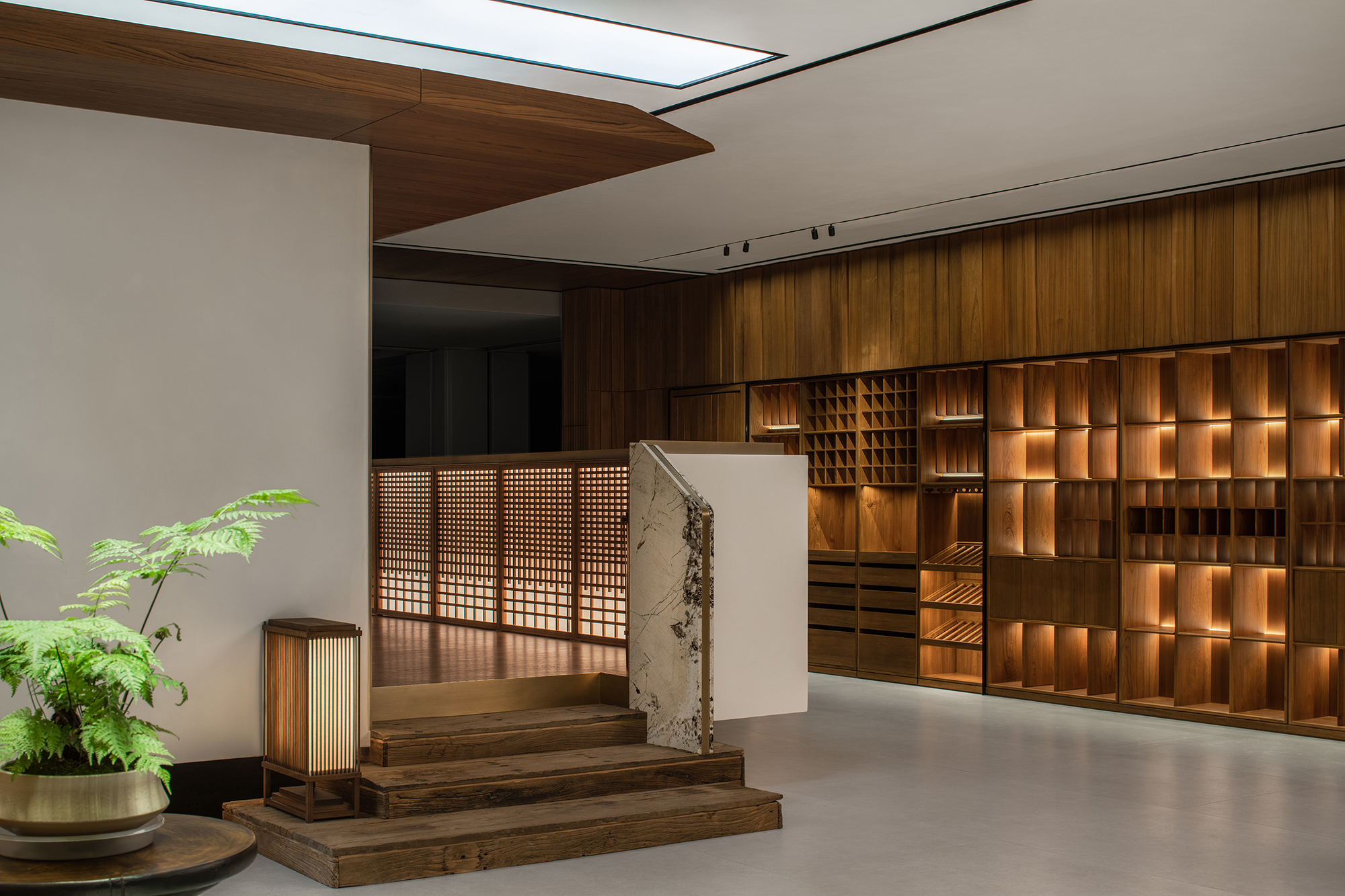 HDC Design|An Emotional Balance of Material and Contemporary Construction · BEN MOO Exhibition Hall
The "BEN MOO Brand Exhibition Hall", located on the fifth floor of Fusen-Noble House in Nanmen, is one of the latest works carefully planned and designed by Rene Liu and Jiajun Tang, the design directors of HDC Design.
This exhibition hall is a brand-new design work created by the designers after carefully reading the series composition and development concept of BEN MOO products, together with the brand, using a restrained and spiritual design aesthetic. Therefore, in terms of functionality, aesthetic significance, and the sense of "communication" in contemporary commercial space, it has reached a high degree of fit.
Project name: BEN MOO Brand Exhibition Hall
Project address: 5F, No. 2 Store, Fusen-Noble House, 99 Duhui Road, Wuhou District, Chengdu
Design area: 229 ㎡
Design time: June 2021
Completion time: April 2022
Full house customization: BEN MOO (www.benmoo.com)
Design Firm: HDC Design (www.hdcchengdu. com)
Chief designers: Jiajun Tang, Rene Liu
Photographer: Chuan He