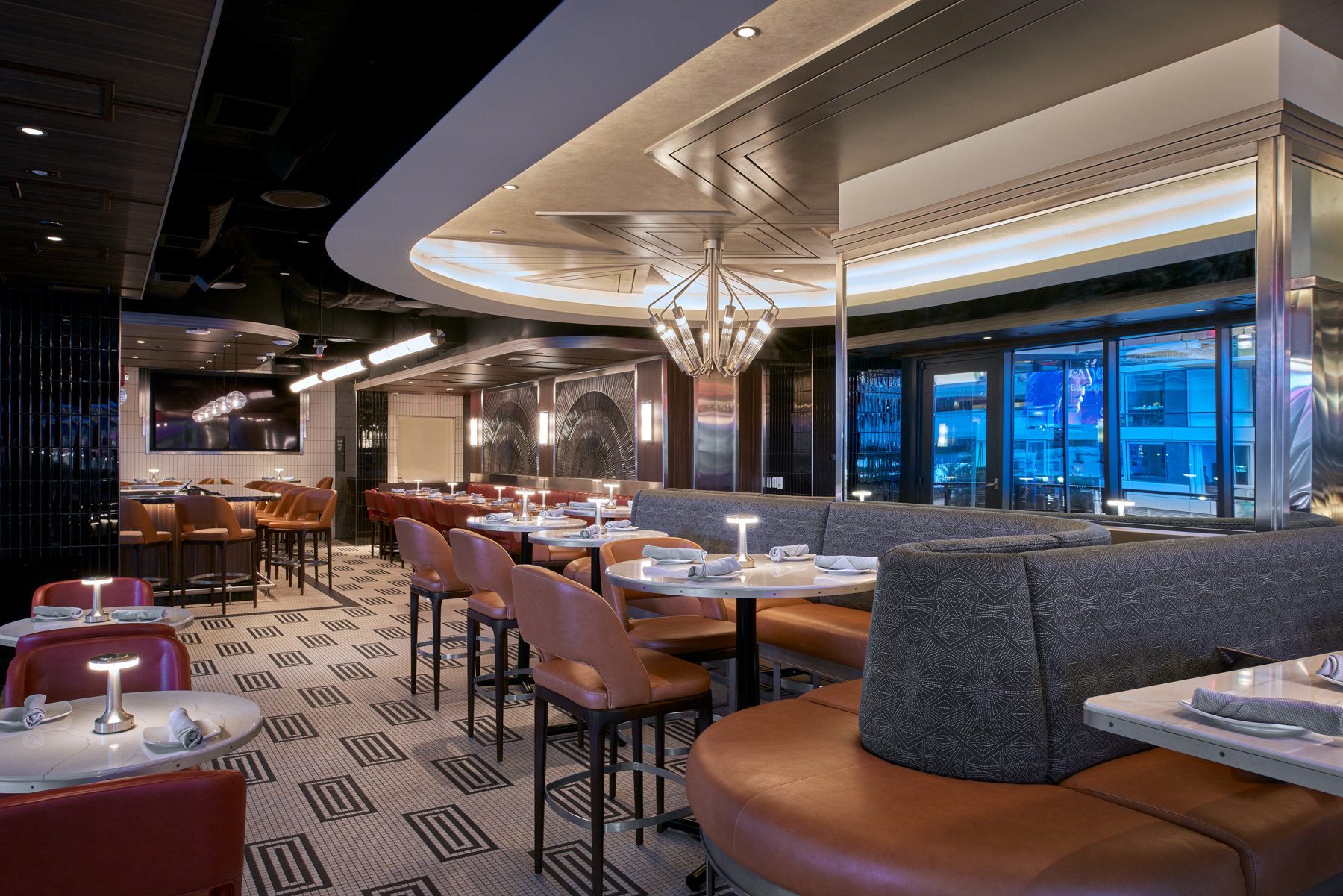 The design of Silver Diner's first location in Washington, DC capitalizes on the prominent corner location across from Nationals Park by delivering a flagship interpretation of the iconic Silver Diner brand. The brand's first dual concept features Silver Diner on the first floor and on the second floor introduces Silver Social, a sophisticated bar and lounge, which provides stunning views to the ballpark from its expansive terrace. The creation of Silver Social establishes a whole new dynamic and energy for the Silver Diner family of brands. Offering a unique experience, the design successfully ties together the dual bar and restaurant concept in one location, while remaining true to the brand's timeless, welcoming, and approachable spirit.
Design: CORE architecture + design
Design Team: Dale Stewart (Principal), Michael Borissow (Senior Job Captain), Kassandra Bishop (Interior Designer), Daniel Mayo (Architect)
General Contractor: Uniwest Construction, Inc.
MEP Engineer: Summit Engineers, Inc.
Foodservice Consultant: FDS Design Studio
Structural Engineer: SK & A
Graphic Designer: Kauffman Design Co.
Photography: Ron Ngiam, Greg Powers